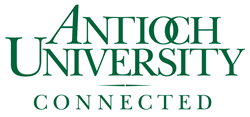 Yellow Springs, OH (PRWEB) September 10, 2014
Antioch University now offers five completely online degree completion programs at the bachelor's level. Designed for adults with an associate's degree or some undergraduate college credit, these programs offer a convenient, affordable, and high-quality alternative to a traditional bachelor's degree program.
Each program reflects the university's core values of inclusiveness, experiential learning, and social justice. Consistent with those values, tuition rates are just $250 per credit hour. Keeping tuition affordable opens access to the unique and respected Antiochian educational approach and empowers students to reach their goals while protecting their financial future.
The online program offerings are
Bachelor of Arts in Human Services Administration, with a curriculum that develops managerial skills for nonprofit and human services organizations;
Bachelor of Arts in Humanities, in which students study the development of civilizations to strengthen their critical analysis skills and global awareness;
Bachelor of Arts in Liberal Studies, with two concentrations:
Literature and Creative Writing, which focuses on great works of fiction and non-fiction and writing in different genres,
Individualized, in which students can choose a mix of classes from four areas of focus;
Bachelor of Arts in Management, focused on the leadership and organizational skills to successfully take on advanced roles in business.
A distinguishing element of Antioch University Connected's programming is the Interdisciplinary Core, which forms the foundation for every academic and professional undertaking. These courses help students develop the skills to think critically and act responsibly to improve society, to acquire intercultural and global awareness, and to continue to grow personally and professionally.
The online degree completion programs support Antioch's mission to provide learner-centered education to empower students with the knowledge and skills to lead meaningful lives and to advance social, economic, and environmental justice.
The core values upheld by Antioch and its faculty are extended into the online degree completion programs, offering excellence in learning and nurturing student achievement wherever students reside. These programs are aimed at empowering social engagement and progress through those who share a value for social justice.
Applications to the online bachelor's programs are now being accepted. For more information, go to online.anitoch.edu or call (855) 792-1049.
About Antioch University:
Inspired by the pioneering work of 19th-century educator and founding Antioch president Horace Mann, Antioch University promotes higher education that incorporates the common good, values experiential learning, and includes a diverse academic community. We strive to provide our students with the knowledge, abilities, and self-awareness to become lifelong learners, democratic leaders, and global citizens. As a part of that mission, we offer affordable tuition rates for our bachelor's program to support student's professional, personal, and financial futures.
A private, nonprofit institution, Antioch serves approximately 5,000 adult students online and at five campuses in four states. All students benefit from an education immersed in our core values of inclusiveness, social justice, experiential learning, and socially engaged, global citizenship.
# # #