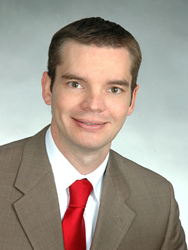 "Every year the RCA Super Conference exceeds expectations by bringing in top national, regional and local speakers who offer expertise, knowledge and insight to boost agent success and profitability.
Miami, FL (PRWEB) September 08, 2014
The Commercial Alliance of the Miami Association of Realtors (RCA MIAMI) will bring together national and local leaders and real estate experts to discuss new market trends and significant developments in the South Florida real estate market at the RCA Super Commercial Conference on Friday, September 12 at the Biltmore Hotel. The Super Conference, the premier South Florida Commercial Real Estate Event of the Year, will focus on Game Changes & Market Makers.
Details:

What: RCA Super Commercial Conference
Who: REALTORS Commercial Alliance, industry experts and leaders
When: Friday, September 12
Where: Biltmore Hotel, Coral Gables, FL
"Every year the RCA Super Conference exceeds expectations by bringing in top national, regional and local speakers who offer expertise, knowledge and insight to boost agent success and profitability," said RCA MIAMI President Edward J. Redlich. "Further, learning about the latest market trends translates into better real estate professionals who can serve their clients at a higher level. This event provide the information and content to do that."
Speakers include: Alice Ancona, Florida Chamber of Commerce; Brian Bailey, CCIM, Federal Reserve Bank of Atlanta; Adam Greenberg, CCIM, Newmark Grubb Knight Frank; Cynthia Shelton, CCIM, Colliers International; Michael Williamson, Cambridge Systematics; John Dohm, CCIM, 2015 MIAMI Association of Realtors chairman of the board; Jesse Panuccio, Florida Department of Economic Opportunity; and Manuel D. Medina, Medina Capital.
"RCA MIAMI's Commercial Real Estate Conference is a content-rich half-day session that not only provides commercial real estate professionals with information on current industry trends but also offers sessions to update or refresh specific skills, said Barbara Tria, RCA MIAMI president-elect. "In addition, having the opportunity to hear from industry leaders like Manny Medina, creator of eMerge Americas technology conference, will give all insight into the future growth of our South Florida market."
Topics include:
International Trade & Investment
Buying Versus Leasing Commercial Properties
Syndication & Financing
Transportation
Syndication & crowdfunding
The burgeoning technology industry
Economic development
The RCA MIAMI Super Conference is sponsored by Allied Building Inspection Services and supported by partners CCIM, CREW Miami, and NAIOP.
To register or for more information on the RCA Super Commercial Conferences, go to RCAConference.com
About RCA MIAMI
The REALTORS Commercial Alliance of MIAMI (RCA MIAMI) seeks to serve commercial members and to shape and unify the commercial real estate brokerage and service industry in South Florida. With over 1,500 members, RCA is the only association of REALTORS dedicated exclusively to commercial real estate interest throughout Miami-Dade County. The Alliance provides member services, including a legislative voice, education opportunities, a code of ethics, and networking opportunities that provide enhancement of the commercial REALTORS knowledge base and ability to service their clients. RCA MIAMI participation facilitates networking opportunities. The Alliance hosts the Annual Commercial Super Conference and Expo, the largest commercial expo in South Florida.
About the MIAMI Association of REALTORS
The MIAMI Association of REALTORS was chartered by the National Association of Realtors in 1920 and is celebrating 94 years of service to Realtors, the buying and selling public, and the communities in South Florida. Comprised of five organizations, the Residential Association, the Realtors Commercial Alliance, the Broward County Board of Governors, the YPN Council and the award-winning International Council, it represents more than 30,000 real estate professionals in all aspects of real estate sales, marketing, and brokerage. It is the largest local Realtor association in the U.S., and has official partnerships with 120 international organizations worldwide. MIAMI's official website is http://www.miamire.com.