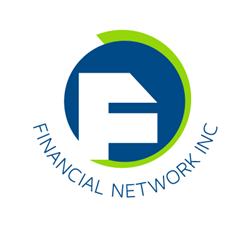 St. Louis, MO (PRWEB) September 18, 2014
Financial Network Inc., a St. Louis, Missouri based loan origination systems company is announcing a product integration with Black Book, a leading provider of vehicle pricing information. FNI's auto loan origination product, Turnkey, will be fully integrated with Black Book to offer customers increased performance.
The integration of Black Book vehicle values is designed to further enhance the auto loan originations services offered by FNI. Black Book values provide Turnkey users access to the industry's only independent vehicle value provider's data. The expanded services offered by the integration with Black Book gives FNI clients an additional competitive advantage, which is an important FNI value proposition.
About Black Book:
Black Book is best known in the automotive industry for providing timely, independent, and accurate vehicle pricing information, and is available to industry qualified users through our subscription products, mobile applications and licensing agreements. A leading provider of marketplace insight since 1955, Black Book continues to evolve, embracing technological advances and delivering quality products and services throughout the automotive industry. Black Books Subscription Services, Automotive Solutions, Lender Solutions and Activator groups offer the insight necessary for success whether you're buying, selling or lending. Black Book data is published daily by National Auto Research, a division of Hearst Business media, and maintains offices in Georgia, Florida, and Maryland.
For more information, please visit BlackBookAuto.com or call 855.371.7532
About Financial Network Inc.:
With over 30 years of providing credit lending solutions, Financial Network, Inc. (FNI) stands as the market expert in robust credit lending platforms and loan origination systems. Based on Financial Network Inc.'s experience in creating individualized products and out-of-box solutions, FNI has assembled FNI Turnkey and FNI Turnkey Plus solutions. FNI has custom solutions in place with three of the five largest U.S. banks and lending institutions.
To learn more about Financial Network, Inc.'s loan origination software, click here or call toll free 800–997–1104.