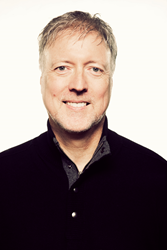 Kansas City, MO (PRWEB) September 10, 2014
The American Association of Advertising Agencies (4A's) recently appointed Sam Meers, President and CEO of Meers Advertising, a full-service advertising agency located in Kansas City, to be a Governor at Large for its Central Region.
Meers, along with other advertising executives from the Midwest region, will be responsible for bringing key issues that are affecting the central region to a national level and assisting the 4A's staff to inform national policy reform.
"I am honored, and quite frankly, touched, to accept this position and work with this amazing team of leaders in our industry," said Meers, "I am also humbled because I recognize that it is also because of the team at Meers and our accomplishments over the past few years that I was asked to serve."
The 4A's is the national trade association, providing leadership, advocacy, and education to its members that range from small to large agencies around the country. The organization's members produce approximately 80 percent of the total advertising placed by agencies in the country.
Prior to joining as Governor-at-Large, Meers served as the 4A's Kansas City Board of Governors since 2005. He holds positions on a variety of other organizations, including recently being named a mentor with the Iowa Startup Accelerator.
For more information, please visit Meers.com.
----
Meers is an integrated marketing and advertising agency headquartered in Kansas City, Missouri. The agency works to advance their clients' business by helping them solve marketing challenges through relevant, engaging and compelling communications. Meers is a member of the American Association of Advertising Agencies (4As). The agency was identified as the fastest growing Kansas City private company in 2013 by Inc. Magazine's "Inc. 5000," and has been recognized as one of the Top Ten finalists for the Greater Kansas City Chamber of Commerce Small Business of the Year two years in a row.