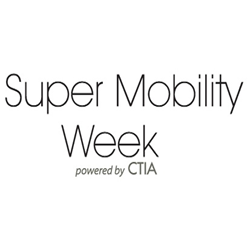 "Next generation enterprise mobility management (EMM) is the only way for CIOs to truly manage devices and security to protect every party involved" - Ralph A. Rodriguez, CEO and Chief Research Officer
Boston, MA (PRWEB) September 09, 2014
Blue Hill Research, a leader in user-driven, success-based technology research will participate on a Thought Leadership Panel at Super Mobility Week. This session, powered by CTIA, will help organizations to better understand and manage the inherent challenges of BYOD, MDM, and Mobile Security. Interested attendees can join at 3 PM on September 9, on the MobileCON Show Floor, Stage 2, at the Las Vegas Sands Expo and Convention Center
As new security threats arise, and more employees want to use their own devices at work, mobile security is more critical than ever. TEMIA will moderate this session to address strategies that enterprises need to implement for BYOD, discuss areas where MDM applications can help, and expose limitations of mobile security that require extra steps to protect enterprise intellectual property, customer data and other sensitive information. TEMIA's panelists for this session are:

Lyndsey Richmond, Vice President, Enterprise Mobility for AuditMacs
Ralph A. Rodriguez, CEO and Chief Research Officer for Blue Hill Research
Nitin Khatri, Vice President of Sales and Marketing for eTelesolv
Simon Thomson, Chief Operating Officer, Americas for MDSL
Steve Haddock, Vice President, Sales for MOBI
Ken VanDerHorst, Director of Sales in the Western Region for WidePoint Corp.
"The onslaught of employee devices entering the corporate enterprise creates complex issues surrounding personal and work ownership across the device, data, and network," says Ralph A. Rodriguez, Blue Hill Research CEO and Chief Research Officer. "Next generation enterprise mobility management (EMM) is the only way for CIOs to truly manage devices and security to protect every party involved."
Tony Rizzo, industry veteran and Blue Hill Research Entrepreneur-in-Residence, adds that, "As a decades-long mobile industry participant I have seen plenty of security and MDM vendor platforms come and go. This year, in my capacity as a technology judge for CTIA's and Super Mobility Week's tech awards, I had the opportunity to explore and judge a wide collection of MDM, EMM and mobile app development platforms. We've come a long way and the quality of the various technologies overall is quite high. But that technology won't do you any good if it isn't operational within your organization. Business need to step up and make it operational."
TEMIA member companies are well positioned to address best practices, performance metrics, open industry standards, and Key Performance Indicators (KPIs), with the ability to draw on their peers' experiences in managing over $61 billion in telecom expenses on behalf of clients.
Super Mobility Week is North America's largest forum for the mobile innovations that power the connected life — business, home, health, money, auto, retail, media, networks and more. TEMIA members are invited to a pre-conference reception September 7, followed by a meeting September 8, three Thought Leader panels during the show, and provider discussions in the Telecommunications Management Pavilion.
About TEMIA
TEMIA's ongoing mission is to raise awareness, to improve the quality and value of solutions and to cultivate shared industry knowledge for Telecommunications Management, Telecom Expense Management, TEM, Wireless Expense Management WEM, Mobile Device Management MDM MMS and EMM solutions. TEMIA seeks to do this through the development and promotion of open industry standards, and industry knowledge among solutions providers, business partners, telecom service providers, and enterprise clients. Further, TEMIA members subscribe to a Code of Ethics, which clearly differentiates their level of commitment to their clients.
For more information about TEMIA, visit http://www.temia.org.
About CTIA Shows
CTIA Shows bring together all industries advanced by wireless technology for intense business, learning and networking. Super Mobility Week takes place Sept. 9, 10 and 11, 2014 at the Sands Expo and Convention Center in Las Vegas.
About CTIA
CTIA-The Wireless Association® (http://www.ctia.org) is an international organization representing the wireless communications industry. Membership in the association includes wireless carriers and their suppliers, as well as providers and manufacturers of wireless data services and products. CTIA advocates on behalf of its members at all levels of government. The association also coordinates the industry's voluntary best practices and initiatives, and sponsors the industry's leading wireless tradeshows. CTIA was founded in 1984 and is based in Washington, D.C.
About Blue Hill Research
Founded in 1993, New Technologies and Associates (NTA) is a leader in industries including oil and gas, manufacturing, legal, financial services and banking as well as government at the federal level. We have provided hands-on leadership and consulting to startup companies, individual entrepreneurs, and nonprofit organizations that seek to identify seed and series A funding options; navigate complex legal processes related to negotiating contracts and filing USPTO applications for patents, trademarks, copyrights and licensing; and develop collaborative relationships with global IT solution partners and software development firms as they build and enhance their product and service offerings.
Blue Hill Research, an NTA company, is a natural extension of the efforts that New Technologies has pursued over the past 20 years to maximize the value of unique technologies brought to market, provide end-users with a clear path to successful technology implementations, and ensure that technology deployments align with the unique governance, risk management, and compliance concerns that each organization has. By combining New Technologies's expertise with success-based, data-driven insight, Blue Hill Research provides companies with a road map for success that speaks to their three key stakeholders: technological, financial, and line of business executives.
For more information and to view our free research, visit our website at http://www.bluehillresearch.com.