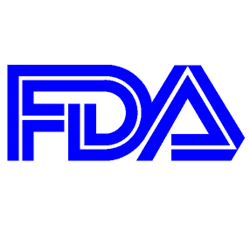 If FDA does not receive payment on time, the facility will be placed on a publicly available arrears list.
Hampton, Virginia (PRWEB) September 10, 2014
Under the Generic Drug User Fee Amendments (GDUFA) of 2012, FDA requires active pharmaceutical ingredient (API) facilities and finished dosage form (FDF) facilities to pay annual generic drug user fees. Registrar Corp reminds industry of the upcoming deadline.
FY 2015 facility fees are as follows:

Domestic FDF facility: $247,717
Foreign FDF facility: $262,717
Domestic API facility: $41,926
Foreign API facility: $56,926
Facilities that manufacture both FDFs and APIs must pay both fees. If one company owns two facilities in different geographic locations, the company must pay separate fees for each facility. Facilities may be considered to be in the same geographic location if all of the following apply:
The activities in the separate buildings are closely related to the same business enterprise
The two facilities are under the supervision of the same local management
FDA is able to cover both facilities in a single inspection
The FY 2015 fees are due October 1, 2014. The U.S. Food and Drug Administration (FDA) must receive the full payment within 20 days of the due date, so facilities should submit their payments as soon as possible to allow ample time for processing. If FDA does not receive payment on time:
The facility will be placed on a publicly available arrears list
No new drug submission referencing the facility will be received until the fee is paid
All FDFs and/or APIs manufactured in the facility will be deemed misbranded, making it illegal to ship the misbranded products into interstate commerce or import them into the U.S.
Along with user fees, generic drug facilities must submit a GDUFA cover sheet to help FDA track the payment and assess whether the facility has paid the correct fee. Cover sheets are submitted to the User Fee System, which is now open for FY 2015 submissions. Cover sheets for facilities must include the facility's name, address, FDA establishment identification (FEI) number, and facility data universal numbering system (DUNS) number, as well as confirmation of whether the facility manufactures human drugs that are not human generic drugs.
Registrar Corp offers a variety of services for drug facilities. Registrar Corp can renew a facility's FDA registration, list its products, review product labels for compliance with FDA regulations, assist with detentions, and more.
If you have any questions about generic drug facility fees or any other FDA drug regulations, contact us at +1-757-224-0177 or receive online Live Help from Regulatory Specialists: http://www.registrarcorp.com/livehelp.
About Registrar Corp: Registrar Corp is an FDA Compliance Consulting Firm that helps companies with U.S. FDA Regulations, including Food Facility Registrations and Food label reviews. Founded in 2003, Registrar Corp has assisted more than 20,000 companies to comply with FDA requirements. With 17 global offices, Registrar Corp's team of multilingual Regulatory Specialists can help your company to comply with U.S. FDA Regulations