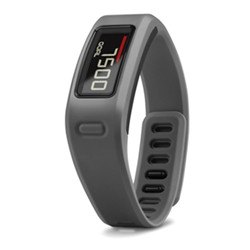 Ocean Isle Beach, NC (PRWEB) September 08, 2014
The GPS Store is now among the new surge of personal technology outlets that are selling the latest wearable tech devices in North Carolina and nationwide, feeding the growing demand for more practical mobile gadgets that can help improve the quality of life.
"Research last year by Credit Suisse called wearable tech 'the next big thing' and predicted the industry was set to grow from around $3 billion to $5 billion today to $50 billion within five years," said Matt Clinch, Assistant Producer at CNBC.com.
The GPS Store has followed this developing wearable tech trend from its beginnings in GoPro action cameras to the most recent technology of today. With a full line of Garmin GPS devices, The GPS Store is now releasing the company's latest innovation: the Vivofit daily fitness tracker wristband. Doubling as a wristwatch, this nifty gadget tracks the wearer's movements and steps traveled with goal-setting features to calculate total calories burned and other key fitness metrics. The device will also alert the user after an hour of inactivity to encourage people to keep moving. Leading tech blog Engadget also notes the presence of a unique push-button wireless sync feature, exclusive to Vivofit.
Combined with its one-year battery life and a waterproof capacity of up to 50 meters, the Vivofit quickly becomes a truly wearable device, capable of being worn throughout each day without any necessary reason to remove it. Available with or without a heart-rate monitor strap, Garmin's Vivofit is now available for purchase at The GPS Store along with a variety of similar offerings such as the Garmin Quatix marine GPS watch.
With Vivofit, Garmin joins the ranks of other leading electronic manufacturers such as Apple, Samsung and LG whose latest offerings embrace this evolving technological shift. In short, many experts expect the wearable tech field to continue increasing in popularity due to new innovations in tracking daily fitness through devices like the Garmin Vivofit and others.