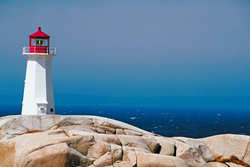 Five ways to help ensure that you get the best price for your note
(PRWEB) September 10, 2014
The laws for owner financing changed this year. The recent Dodd-Frank law has certain requirements for all real estate note transactions that occurred after December 31, 2013. In a nutshell, for those properties sold to someone who plans to live in the house, there are certain restrictions on allowed interest rates and balloon payments, and specific requirements to determine a buyer's ability to repay. The law only applies for certain situations, though this article will not go in to detail about the rules here. It does serve as a gentle reminder to make sure that, for people selling a note, they should work only with a note buyer that is well-qualified.
Selecting a company to buy a mortgage note can be intimidating. After all, the note buyer is often in a different city or state from the person owning the note, so the latter doesn't get to meet the note buyer and shake their hand. The note holder will most likely be communicating with the mortgage note buyer primarily by phone and e-mail, so should want to find ways to see whether they can trust the person and whether he or she has the needed competency and experience to help. Below are five ways to help ensure that note holders get the best price for their real estate note and that the process is as pleasant as possible.
First, the owner of the mortgage note should check on the experience of the person or company. If they have not been in the mortgage note buying business for at least five years or cannot fully answer basic questions, move on to the next one.
Second, is the company a licensed real estate broker in their state of operation? With the exception of California and a handful of other states, brokering or buying notes does not require a special license. However, having a license demonstrates a higher level of commitment and competency to the business. One can also check with that state's Bureau of Real Estate to find out whether the licensee has had any disciplinary actions filed.
Third, is the company accredited by a respected organization like the Better Business Bureau? Again, this is not legally required but can give the mortgage note holder a higher level of confidence in the company. The note holder will want to make sure that the mortgage note buyer has an A+ rating and no unresolved complaints.
Fourth, it is a good idea to research the company to make sure that they have not been accused of any scams or otherwise inappropriate behavior. Check out the potential note buyer by searching for them on Google or another search engine. Most likely, nothing negative will be found about them, and that is a good thing. Since there is a lot of money riding on the mortgage note buyer doing the right thing, a few minutes of research is a must.
Fifth, and finally, the note holder must determine their gut feel about the company? Has the mortgage note buyer completely answered reasonable questions or have they been evasive? Are they looking out for the note holder's best interests or only their own? If something just does not seem right, then talk with another note buyer or note broker.
While there are a lot of note buyers in the U.S., only a select few of them meet all or even most of the needed criteria. Be sure to interview 2-3 of them and then make an informed choice.
Alan Noblitt is the owner of Seascape Capital Inc., which buys and brokers real estate notes and business notes. He may be reached at 1-800-634-4697, or visit the website at http://www.SeascapeCapital.com.