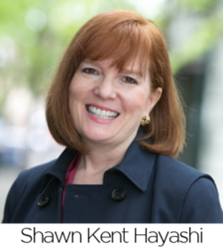 "We're excited to build upon our successes from last year and for our network members to discover new insights and tools they can incorporate into their individual businesses."
Scottsdale, AZ (PRWEB) September 09, 2014
TTI Success Insights (TTI SI) network members will gather to collaborate and honor top performers Jan. 9-13 during an annual conference at the Radisson Fort McDowell Resort & Casino in Scottsdale.
Recognizing the spirit of collaboration and innovation, #TTISICon 2015 will celebrate "A New Era" — of talent, of assessments and of collaboration. A dynamic speakers series and inspired breakout sessions will support the energy around how effective branding and marketing can help better influence some of the top consultants and executive coaches from across the country and worldwide.
"Conference this year will be unlike any other, and will be an uplifting, enjoyable and informative experience," said TTI SI North America President John Hersey. "We're excited to build upon our successes from last year and for our network members to discover new insights and tools they can incorporate into their individual businesses."
Shawn Kent Hayashi, founder of The Professional Development Group, will serve as the #TTISI 2015 keynote speaker. Hayashi, who serves as the Executive in Residence for the Lehigh University MBA program, is a consultant and executive coach who facilitates growth in leadership ability, emotional intelligence (EQ), communication and team building.
Hayashi is also the best-selling author of Conversations That Get Results and Inspire Collaboration, Conversations for Creating Star Performers and Conversations for Change.
During #TTISICon 2015, which marks TTI SI's 26th annual conference, company leaders will bestow awards to its network membership, including honors for lifetime achievement, distributor of the year, research partner of the year and rookie of the year, amongst others. This event welcomes TTI SI Value Added Associates and their employees. The event is not open to the public.
For the second year in a row, #TTISICon 2015 returns to the Radisson Fort McDowell Resort & Casino, nestled in the heart of the desert and surrounded by vistas of the McDowell Mountains, Four Peaks and Red Mountains. Conference events will make the most of this unique setting, with outdoor meals, events and opportunities to gather and relax.
Highlights from conference events will be live tweeted at #TTISICon and posted on the conference website, http://www.ttisicon.com.