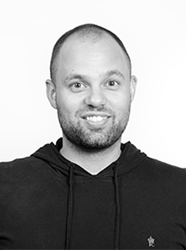 We are excited to welcome Alfonso to the FunctionFox Team.
Victoria, BC (PRWEB) September 09, 2014
Alfonso Estevez, a highly-skilled user-experience designer has recently joined the FunctionFox team. Estevez will lead the design of new user interfaces for TimeFox, the leading time and project tracking software for small creative companies.
Alfonso has an extensive background in web analytics, affiliate marketing, research methods and user-experience design, and a contagious passion for emerging technologies, platforms, trends and techniques. "The web is my passion," says Alfonso, "You could call it an obsession, really. I love the Internet's capacity to transform and connect, and its unpredictability. It is exciting to take a website, analyze the way it works, then optimize it to better meet the needs of users."
Alfonso comes to FunctionFox from AbeBooks, where he worked with marketing, engineering, and customer service teams to create best-in-class user experience in international markets.
"We are excited to welcome Alfonso," says Corina Ludwig, President at FunctionFox. "His enthusiasm for evolving technology is inspiring, and his skills in analyzing and improving user experience will be invaluable in helping us better meet our customers' evolving needs."
About FunctionFox
FunctionFox is the leading provider of time and project tracking software for small creative companies. TimeFox, its web-based timesheet and project management software, is the number one ranked time-tracking system in North America. Graphic design, advertising, communications, marketing, multimedia, public relations, and interactive firms all choose TimeFox as their web-based time and project management application. TimeFox is currently used by thousands of customers in Canada, the US, Europe, Asia, Australia and New Zealand.
For more information please visit http://www.functionfox.com or contact:
Corina Ludwig, President
FunctionFox Systems Inc.
#2-415 Dunedin Street
Victoria, BC, Canada
V8T 5G8
Toll-Free: 1.866.369.8463
Tel: 1.250.479.1285
Fax: 1.250.479.1285
Email: info(at)functionfox(dot)com