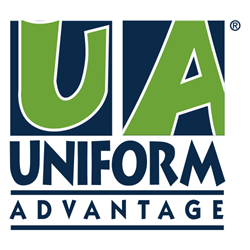 Plantation, FL (PRWEB) September 10, 2014
Uniform Advantage is proud to embark on this initiative in the next year because they believe strongly in giving back to their communities. With this graduate scholarship, The Uniform Advantage-GNSA Scholarship Fund, will allow students to add value and demonstrate their skillset in contributing to an uncertain future in healthcare. Two scholarships will be awarded in the amount of $2,500 to one winner in the fall and spring semesters. Applicants need to be members of the Graduate Nursing Student Academy, a free service offered by AACN to graduate level nursing students. The deadline for the fall semester is September 30th, 2014 and January 31st, 2015 for the spring semester.
The essays written submitted by the scholarship winners will be published on AACN's and Uniform Advantage's website along with their pictures. For more information on entering the scholarship, please click here: http://www.aacn.nche.edu/students/gnsa/ua-scholarship.
About The American Association of Colleges of Nursing
The American Association of Colleges of Nursing (AACN) is the national voice for baccalaureate and graduate programs in nursing. Representing more than 750 schools of nursing nationwide, AACN works to establish quality standards for professional nursing programs, influence the nursing profession to improve health care, and promote public support for professional nursing education, research, and practice. AACN is the authoritative source for the latest data and information related to innovations in nursing education, careers in nursing, federal advocacy on behalf of nursing education, diversity initiatives in nursing education, nursing-level quality improvement efforts, and new developments in the field. For more information, visit http://www.aacn.nche.edu.
About Uniform Advantage
Uniform Advantage is a leading retailer of scrubs and medical uniforms. Founded in 1985, the company operates out of Plantation, Florida and ships from their distribution center near Atlanta, Georgia. It has grown to include 29 retail stores located in key cities across the U.S. and Canada, a catalog division and an entity dedicated to the online market.
For more information and to view their garments, visit the Uniform Advantage web site at http://www.UniformAdvantage.com or call 800-283-8708.