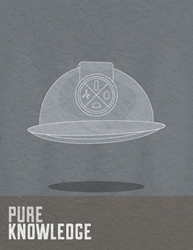 "EWA deploys highly reliable clean water infrastructure to ensure the waters of the Pacific Ocean in north San Diego county remain fishable and swimmable 24 hours a day, 365 days a year." Kevin Hardy, General Manager Encina Wastewater Authority
San Diego, CA (PRWEB) September 09, 2014
Today, the National Association of Clean Water Agencies(NACWA) announced that the Encina Wastewater Authority (EWA) has won the Gold Peak Performance Award for 2013. This award is given to wastewater treatment facilities that achieve 100% compliance with their NPDES (National Pollutant Discharge Elimination System) permit for an entire calendar year. EWA protects the Pacific Ocean, produces and uses renewable resources, and practices fiscal responsibility across its enterprise platform.
"EWA deploys highly reliable clean water infrastructure to ensure the waters of the Pacific Ocean in north San Diego county remain fishable and swimmable 24 hours a day, 365 days a year," said Kevin Hardy, EWA General Manager. "Our staff, management team and Board of Directors strive for excellence and innovation and we are honored by this recognition from NACWA for our perfect Pacific Ocean discharge compliance record during 2013." Leading up to the Gold Peak Performance Award, EWA and individual staff members have received a number of other honors for their work. In 2014, 5 staff members were recognized at the San Diego Regional CWEA(California Water Environment Association) ceremony for their leadership; and EWA received the CWEA statewide Plant Safety Award and won Large Plant of the Year awards for 2011 and 2013.
As part of its commitment to excellence and innovation, EWA has established partnerships with private companies in order to achieve its resource recovery goals. Recent partnerships include working with Anaergia LLC to improve the efficacy of PureGreen Fertilizer and with Liquid Environmental Solutions to collect and deliver food waste and grease trap waste that will increase EWA's renewable energy production. EWA is already a member of the US EPA's Green Power Partnership Leadership Club for on-site generation of renewable energy.
To learn more about the work being done at EWA to Protect the Pacific Ocean, and how this work translates to and enhances the quality of life in north San Diego County, please follow our Facebook page http://www.facebook.com/encinawastewaterauthority or twitter feed @pureencina
Founded in 1961, the Encina Wastewater Authority is an environmental leader in the wastewater treatment industry. EWA offers 4 products and services designed to provide sustainable and fiscally responsible wastewater services to the communities it serves while maximizing the use of alternative and renewable resources.