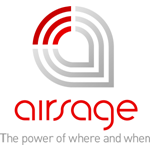 What this year's survey shows, even more strongly than last year's, is how much people in our industry care about what they do.
ATLANTA (PRWEB) September 10, 2014
Over the next decade, transportation leaders expect the industry will experience a radical transformation. From technology to sustainable and eco-friendly transportation systems, planners believe they will be a part of an accelerated climb in modernization and innovation. These findings were captured from the Second Annual Transportation Industry Survey, conducted by AirSage®, the largest provider of consumer travel trends and population movement intelligence in the U.S. The comprehensive results—published in the eBook, "At the Crossroads: 2014 AirSage Annual Transportation Survey"—include dozens of other industry insights and stats.
"The AirSage Transportation Survey is a wicked piece of work (wicked equals awesome)," said Andy Palanisamy, Founder and Editor of Transportgooru.com. "It's beautifully laid out and easy to digest, uncovering interesting findings that show different perspectives on transportation and how the field is changing. It's a treasure trove of information."
This year's "At the Crossroads" survey saw a 300 percent increase in respondents over 2013's inaugural survey, "An Industry on the Move." With a larger field of participants, the 2014 eBook provides a more in-depth look at the industry, with rich new insights about the roles transportation professionals play in the private sector as well as in government agencies. The survey also includes age breakdowns between private, non-profit and government jobs.
The results provide benchmarks from which future survey data can be measured and monitored. Importantly, these metrics set the stage for AirSage to report changes in the industry and identify major trends, preferences, and predictions.
"For the first time, because of the Second Annual Transportation Survey eBook, we can compare and contrast year-over-year results, plot trends and document correlations between personal goals and industry achievements," said Cy Smith, CEO and Founder of AirSage. "What this year's survey shows, even more strongly than last year's, is how much people in our industry care about what they do. Every year, we hope to expand this survey to provide an even more complete picture of the transportation industry and its people."
Conducted in the summer of 2014, the survey found:

More people than last year, 67 percent, go to work for the challenge over the money. A paycheck ranked third on the list of motivators.
The majority of respondents view themselves as a mix between visionary and traditional.
86 percent consider themselves innovative, down 10 percent from last year.
84 percent of professionals under age 29 prefer new technology while 26 percent of those over the age of 57 are skeptical of it, too.
As for the future: greater than half of the respondents want a visionary government that supports innovative transportation and 62 percent want to connect transportation planning with land use development more tightly. When it comes to housing, the majority of professionals believe mixed-use, low-rise or row-home urban developments should become the norm over suburban development.
Transportation professionals who participated with "At the Crossroads: 2014 AirSage Annual Transportation Survey" also helped continue a charitable practice that began last year. For every completed survey, AirSage will make a donation to the Institute of Transportation Engineers (ITE) totaling $1500. ITE is an international educational and scientific association of transportation professionals that facilitates the application of technology and scientific principles to research, planning, functional design, implementation, operation, policy development and management for any mode of ground transportation.
To access the full results, download the report or click here: http://www2.airsage.com/PRWebSurvey
About AirSage
AirSage®—a pioneer in population analytics—is the largest provider of consumer locations and population movement intelligence in the U.S. Each day, AirSage uses patented technology to capture and analyze more than 15 billion anonymous, real-time, cellular-signal data points to identify travel patterns and transportation trends. Partnerships with the nation's largest wireless carriers give AirSage exclusive access to data from more than 100 million mobile devices. Analyzed and aggregated, AirSage data provides actionable insights into where and when people travel and is transforming the transportation industry, commercial enterprises, travel, tourism, and a diverse range of industries. Find AirSage online at http://www.airsage.com and on Twitter @AirSage.