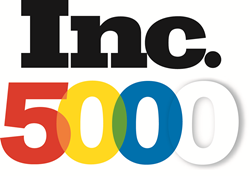 Being recognized by such a prestigious publication reaffirms our mission and the path we are on
JAMESTOWN, N.D. (PRWEB) September 10, 2014
RealTruck.com, a North Dakota-based e-retailer specializing in pick-up truck accessories, is pleased to announce it has been ranked 1855 on Inc. Magazine's 2014 500|5000 list, jumping 347 spots from its position of 2322 in 2013.
Inc.'s annual list profiles the fastest-growing private companies in the United States based on three-year revenue growth, and the 2014 list includes companies such as Zappos, Under Armour, GoPro, and Tough Mudder. RealTruck saw a three-year-revenue growth of 222%, with revenue rising from $8.5 million in 2010, to $28.5 million in 2013.
RealTruck was also ranked number one among North Dakota companies that made the Inc. 500|5000 list, and is joined by reputable names such as JLG Architects and Sundog.
"Being recognized by such a prestigious publication reaffirms our mission and the path we are on," said RealTruck President Jeff Vanlaningham. "We are humbled and honored to have made the Inc. Magazine 5000 list for the second year in a row."
"It continues to amaze me what a bunch of hard working folks from North Dakota can do,"said Scott Bintz, RealTruck CEO. "It's a real honor to make the Inc. 5000, let alone be the #1 fastest-growing North Dakota company, especially when you consider we started in a basement with no money."
View RealTruck's Inc. 5000 profile, or take a look at the full Inc. 5000 list.
About RealTruck.com
RealTruck.com is a successful online retailer specializing in aftermarket pickup truck accessories. Founded by CEO Scott Bintz in a duplex basement in the late 1990s, the company relocated its headquarters to Jamestown, N.D. in 2000 and added a satellite office in Fargo, N.D. in 2010. The growing e-commerce enterprise, which placed 2322 on the 2013 Inc 5000 list, currently has more than 70 employees and offers over 500,000 accessories for all of the top pickup truck and sports utility vehicle makes and models on the market today. Driven by a unique set of Guiding Principles, its mission is to improve people's lives and vehicles. For more information, please visit RealTruck.com or follow @RealTruck on Twitter.
About The Inc. 5000
Founded in 1979 and acquired in 2005 by Mansueto Ventures LLC, Inc. is the only major brand dedicated exclusively to owners and managers of growing private companies, with the aim to deliver real solutions for today's innovative company builders. The Inc. 500|5000 list is a ranking, according to percentage annual growth when comparing 2010 to 2013, of privately held, for profit, independent companies in the United States.