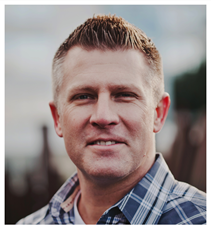 If the problem has escalated to the point that they need an intervention, education is no longer the most important consideration.
Los Angeles, CA (PRWEB) September 09, 2014
Into the Heart of Addiction reveals their newest blog interview with Matt Brown. Matt talks about why he started working in the rapidly growing business of addiction recovery and what style of intervention he practices. Matt also touches on how families "begin to normalize behavior and the longer they live with addiction, the more "normal" it becomes."
Matt Brown and Freedom Interventions have been performing successful interventions since 2006. Matt employs a knowledgeable and devoted staff ready to provide help and support in breaking free of the chains of addiction. He utilizes his own recovery as a valuable source to help other addicts and alcoholics and their find the freedom he has found in sobriety. Freedom Interventions are based out of Austin, Portland, Seattle, Sale Lake City, Denver, Phoenix, Las Vegas, San Francisco and Oakland.
Into the Heart of Addiction is the New Life House http://newlifehouse.com recovery community's resource for parents and families of substance abusing youth. Writers are recovered addicts and alcoholics, their parents and professionals, who supply the public with an in depth look at the reality of substance abuse and the family system. New Life House believes that change and recovery occur as a result of living in a peer-centered community where young people and parents are held accountable. "This is a process that cannot be side stepped; being accountable is essential and ultimately the saving grace for a drug addict," says New Life CEO Mike Joly.