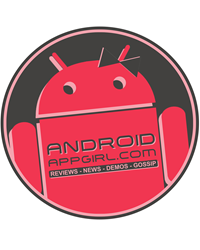 With all the buzz surrounding new ride-sharing options and their apps, we wanted to find out for ourselves which of the services outshines them all.
Austin, Tx (PRWEB) September 23, 2014
Android App Girl, a website dedicated to Android news, reviews, demos and gossip, has officially launched an app analysis video discussing a controversial subject matter; ride-sharing services in Austin, Tx. The assessment was designed to compare and determine which of the three most popular transportation apps, Lyft, Uber or HailaCab, is the most practical service for getting around by examining access, affordability, and safety.
"Austin is an exciting and bustling city, so it's no news that it can often prove quite difficult to catch a ride. With all the buzz surrounding new ride-sharing options and their apps, we wanted to find out for ourselves which of the services outshines them all," said Holly Jee, host of Android App Girl.
As the city of Austin experiences massive continual growth, so does the issue of ground transportation. An influx of people results in commuter traffic congestion, parking complications, and restricted public transportation. With the city's reputation for hosting major festivals and events in abundance, as well as an attractive downtown nightlife, taxis simply cannot keep up. In response to these transportation matters, new ride-sharing services, like Uber and Lyft, have been introduced to hopefully improve the issue and alleviate public concern. These transportation networking companies operate entirely through their app. Accessing a driver, inputting locations, and even payments are all processed through the user's device.
"We downloaded the Uber, Lyft, and HailaCab apps at the same time, in the same pick-up location. From there, we documented app performance, accessibility, comfort and safety, rates, and the overall time it took to get us to our main drop-off location. The video not only assesses these crucial factors, but ultimately determines which app surpasses with their ride-sharing service," said Jee.
There has been an on-going debate with city officials in Austin about the legality of these new Transportation Networking Companies, and with the lack of safe, reliable rides in the city, Lyft and Uber have stepped in without clearance, and the public seems to welcome them with open arms. With the support of ATX Safer Streets, a non-profit group advocating smarter transit and parking options as an alternative to drinking and driving, this video aims to prove that there is a great need for these new methods of transportation – not for just their value and availability, but for increased safety.
To check out the video, or for more information on ride-sharing, visit: http://www.androidappgirl.com.
ABOUT:
Android App Girl is a tech news and review site for Android mobile devices. Headed by, Holly Jee, AAG
focuses on the tech world from a woman's perspective. Holly began her interest in the mobile industry
in 2006, when she began working with Sprint communications, and later moved on to T-Mobile, and
sales with ATT, Verizon, and various other mobile carriers.
Holly became a die-hard Android fan while she ventured into video game and tech blogging, where she
discussed the latest chart-topping video games, mobile games, tech news, and sci-fi gossip for a notable geek site. Holly used this knowledge to plant her feet in the app marketing world, and is currently the Creative Director for a leading mobile app marketing firm, Appspire.me. Holly realized that there was a lack of female voices in the app industry, and decided to help resolve this issue by heading Android App Girl.