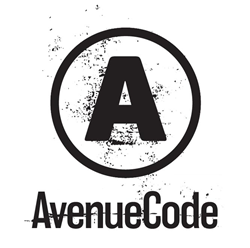 Sao Paulo is a milestone for our ramp up within Latin America.
San Francisco, CA (PRWEB) September 09, 2014
Avenue Code, an IT consulting firm specializing in agile software development methodologies, recently expanded its office in Sao Paulo, moving into a brand new facility to support its burgeoning team size.
Dubbed the "Concrete Jungle," Sao Paulo is reputed as the technology hub of South America and is increasingly becoming a focal point of the wider international economy as well. Like the city itself, Avenue Code's Sao Paulo office has seen rapid growth, opening in May 2014 and doubling its size in just a few months. Avenue Code provides technical expertise for the largest companies in the world and is already featured on the preferred supplier lists of 17 of the top 100 companies in Brazil -- 15 of which are located in Sao Paulo.
Alexandre Bioza, Executive Director of Business and Strategy, describes Avenue Code's expansion in this key location as a landmark in the development of the company's international business strategy. "Sao Paulo is a milestone for our ramp up within Latin America. Sao Paulo accounts for the largest GDP in the region and our future will be defined by hard work which generates consistent and sustainable growth."
Bioza attributes his company's success partly to it's local savvy and keen growth-oriented mentality. Part of this is its strategic focus on the local market. He explains, "Being local makes all the difference and benefits our local clients, given that tax and fiscal rules vary from city to city." He also sees the expansion of their office as an indicator of the company's strong fundamentals; enthusiasm for smart employees, attention to R&D and innovation, and simple but strong corporate processes. The company has nearly a zero percent turn-over rate which is a result of the company's rigorous talent acquisition, retention, and training programs.
About Avenue Code:
Avenue Code is a full-service information technology consulting and development organization that specializes in Agile Methodologies. We have been serving dozens of Fortune 100 ecommerce companies, with a breadth of experience in ecommerce, omni-channel technology, and mobile development. Our solutions help our clients build sustainable success.