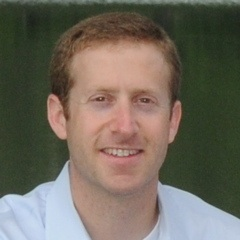 "My father opened the first store determined to provide his customers with the best quality shoes at the most affordable prices," Brent Barkin
Mobile, AL (PRWEB) September 09, 2014
In celebration of the 30th anniversary of its opening, Alabama-based Shoe Station has launched 30 days of promotions to commemorate the history of the corporation and unique retail strategies that have made the business successful for the past three decades.
Founded in a former tire and battery store at 450 Bel Air Boulevard in Mobile by Terry Barkin in 1984, Shoe Station has grown into one of the nation's largest independent shoe retailers with 18 stores in 12 markets across 5 southeastern states. Store 19 is set to open in Spring 2015 in Foley, AL. With stores in Alabama, Florida, Georgia, Mississippi and Louisiana, the company carries more than 100 name brands for every member of the family. http://www.shoestation.com/stores.aspx
"My father opened the first store determined to provide his customers with the best quality shoes at the most affordable prices," says Shoe Station Vice-President G. Brent Barkin. "That has never changed."
Among the popular retail offers that loyal customers have come to expect from the company is the use of discount coupons. The special "30 Years Sale" includes the "Biggest Coupon of the Season," a 25% discount, good through September 13.
Also part of the anniversary celebration is the semi-annual "Win Free Shoes for Life" giveaway that awards lucky customers nearly $50,000 in cash prizes and shoes. Along with the grand prizewinner—who chooses to receive either $20,000 worth of shoes or a $10,000 cash prize—$1,000 gift cards are awarded to customers in each of Shoe Station's 18 stores. Customers have until September 30 to register at any Shoe Station store for the giveaway. As part of a special Facebook promotion, a $100 gift card is being given to one lucky fan each day during September.
"Shoe Station has, for 30 years, been the Southeast's regional chain. We conduct this promotion to give back to our customers who have supported us over the years—many of them since 1984. This drawing allows anyone in any of our markets the chance to win," Barkin adds.
Famous for its large, self-service, open-shelf stores, the retailer stocks a wide selection of styles and sizes, including athletic wear, for men, women and children. With some stores as long as football fields and nearly half as wide, Shoe Station also offers accessories such as handbags, belts, wallets, socks, and t-shirts.
For more information about the 30th anniversary celebration of the shoe retailer, contact Brent Barkin at 476-7472, ext. 141 or bbarkin(at)shoestation(dot)com.