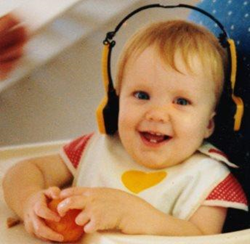 For new parents the first vacation experience is a family vacation with training wheels albeit stroller wheels.
Tampa, Florida (PRWEB) September 10, 2014
TheFamilyTravelFiles.com has just posted six new parent family vacation ideas to make planning the first vacation with baby easier. The new list suggests seaside escapes where the time away will be memorable.
Essentials of the first vacation with baby include great naps and long walks, sunrise memories, dining in, and bonding time. For new parents the experience is like a family vacation with training wheels albeit stroller wheels.
According to Nancy Nelson-Duac, Curator of the Good Stuff for theFamilyTravelFiles.com, "Family bonding begins at birth with a lifetime of shared experiences including a string of great family vacations and for new parents what better place to start than at the seaside where the pace is automatically slower and more restful?"
For most the best vacations with baby happen when school is in session – the off season for family travel. It's a time with less crowds and often savings on rooms and dining. The new parent vacation suggestions offered at theFamilyTravelFiles.com zero in on places and ideas for time away with baby - a small person who is less than two years of age.
The six seaside vacation ideas add more choices to the popular New Beginnings folder which features a variety of family vacation ideas for parents with young children. The newest list of suggestions includes:
Cape Cod, Massachusetts. The Cape offers sea breezes and tree-shaded country roads, and cafes serving hand-churned ice cream plus miles of dedicated trails ideal for long walks with a stroller.
Galveston, Texas. The Gulf Coast of Texas offers island-time pace with a southwestern flare. Galveston melds city chic with sea breezes and a dab of history. Trolleys connect points of interest and the Bay Front is made for a stroller.
San Diego, California. Sunny and cosmopolitan with a sea breeze makes a nice combination for a pair of exhausted parents with a happy baby. An abundance of parks and pathways offer both stroller-friendly and bicycle-friendly options.
Brunswick Golden Isles, Georgia. Live oaks draped with Spanish moss, low-lying marshes, miles of uncrowded beaches, and an easy pace, it's a comfy place for new parents to bond with the newest member of the family.
Royal Caribbean Cruises. A cruise is perhaps the most effortless of new parent vacation ideas. Book the cruise, show up and the crew takes care of everything else from babysitting arrangements to on-board activities and easy-paced fun.
Escape to a cozy vacation rental. The most progressive vacation rental companies offer baby-proofed spaces, cribs and toy boxes for little guests. Some even have a few baby books to make creating story time easy.
For more details about the suggestions on the list or for more about the best vacations with baby, new parents need only browse the New Beginnings folder located at theFamilyTravelFiles.com where there is practical travel advice and a selection of baby-friendly resorts.
About theFamilyTravelFiles.com. Founded in 1998, theFamilyTravelFiles.com is one of America's top-rated online family travel resources offering more than 1000 pages of timely family vacation ideas and trip planning information. The website specializes in displaying family vacation ideas, destination information for planning family vacations, advice about family trips, and family travel deals.