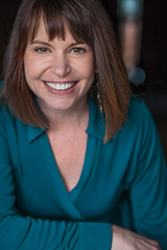 Despite today's overwhelming demand for social media connectivity, many firms and broker dealers in the financial services industry are still reluctant to create a social media policy.
Portland, Oregon (PRWEB) September 12, 2014
ShoeFitts Marketing shows financial services firms how to develop a social media policy with comprehensive steps and strategies in the newly released "Best Practices for Financial Services Firms: Rolling Out a Social Media Policy" white paper. "Despite today's overwhelming demand for social media connectivity, many firms and broker dealers in the financial services industry are still reluctant to create a social media policy," explains ShoeFitts president Sheri Fitts.
"The white paper starts by explaining general social media use and the growing popularity among all age groups, and then covers key federal rules and stipulations, important policy components, guidelines for documentation, archiving and monitoring, plus advisor training suggestions," says Fitts.
While compliance concerns are a leading reason that many financial services firms are reluctant to create a policy, Fitts says the lack of a policy is even riskier. "Without a documented policy, firms are still at risk, particularly if advisors are using social media sites without guidance."
In fact, Fitts says, advisors are often the ones pushing for some type of policy. "Advisors understand this is a people business and know clients and prospects want to make connections on social media."
In addition to summarizing current survey and research information on social media use, the ShoeFitts white paper also includes thought-provoking suggestions from firms who have already rolled out a social media policy. "We wanted firms to hear the implementation steps and important training recommendations that others in the industry have shown to be successful," says Fitts. The white paper includes pointers from social media experts at The Principal Financial Group, Securities America, and LPL Financial.
A joint effort by compliance, legal, sales, and marketing staff members is critical, Fitts says. "The best social media policies consider all aspects. The regulatory rules must be paired with a comprehensive understanding of how social media plays into an overall marketing plan." The positioning must then include training for social media users with varying skill sets, plus future training, and content support.
"While it's important to have a policy in place, firms must also be prepared to help advisors create and curate content," notes Fitts.
Likewise, she says social media engagement requires ongoing attention and evaluation. "The rules, the usage, the platforms, and the types of content all continue to evolve. This is not a one and done project."
About Sheri Fitts and ShoeFitts Marketing
Sheri Fitts is a celebrated global speaker and presents keynote addresses, breakout sessions, webinars, and daylong boot camps. She engages audiences by sharing stories of her own experiences and experiments, successes and learning moments, as well as a sweeping range of marketing and social media strategy-based topics, weaving humor and sincerity into her delivery.
ShoeFitts Marketing helps clients be unforgettable. The Portland, Oregon-based company is a consulting organization at heart, drawing on decades of experience in the financial services marketplace to identify, create, and implement inspired marketing and social media strategies and solutions for its clients. ShoeFitts collaborates with people who recognize the need to differentiate in the vastly commoditized landscape of the financial services marketplace−focusing on Financial Service Organizations, Retirement Plan Advisors, and Third Party Administrators.
As a training partner, ShoeFitts Marketing translates social media, branding, generational issues, business strategy and marketing into manageable steps for clients, their teams and advisors. As an industry partner, ShoeFitts Marketing brings fresh content, strategy and engagement ideas to help clients win and nurture more profitable business. Whether clients come to ShoeFitts to learn new techniques or choose customizable programs, the company makes the experience and outcomes unforgettable.
For more information, please visit ShoeFitts.com. Like ShoeFitts Marketing on Facebook at facebook.com/ShoeFitts and follow on Twitter at missfitts and on LinkedIn at linkedin/sherifitts.