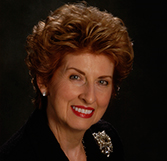 New York, NY (PRWEB) September 10, 2014
For nearly 50 years, Dr. Joyce Buckner has dedicated extensive hours to researching love and relationships. Successfully for 30 years she has been a psychologist at her own private practice located in Arlington, TX. Throughout her career, Dr. Buckner has made many guest appearances on internet radio and television talk shows including The Oprah Winfrey Show.
Recently joining the Women's Radio Network, WRNW1 an internet global networking platform for women, Dr. Buckner has brought her expertise in psychology and love to the station, as well as the experience she has gained from Oprah. With amazing opportunities to be on the Oprah Winfrey Show, Dr. Buckner appreciates Oprah's support and the chance to shine on her television show.
Dr. Buckner is thrilled to start her journey on WRNW1, where she works side by side with Spokeswoman, Robyn LaJoya Charles, Ray Charles's daughter and KC Armstrong, previously of The Howard Stern Show, and recently awarded WRNW1's top host. With her exciting start, she believes that with the support of Oprah, she has been able to branch off and build a reputation for her astonishing skills and dedication to helping her patients learn and grow.
Listen to WRNW1 every Monday, Wednesday and Friday at 4 p.m. EST for Dr. Buckner's show, "Forgoing Wisdom". Dr. Buckner shares with her listeners about the ways you can achieve the relationship you wish for while self-improving. By communicating and understanding one another, Dr. Buckner educates her listeners on ways to grow for one another. She shares the steps to be able to create real love by using broad strokes in order to paint the big picture.
With an outstanding expertise in love and relationships has given her a powerful benefit to help women as a support system to overcome any relationship struggles they encounter. By educating women on a global networking platform, WRNW1 allows women to participate in online radio shows, online seminars, and special online events; to help empower other women and listeners to strive to the top.
Be sure to visit http://www.wrnw1.com, where additional information on the WRNW1 can be found. For all media inquiries, please contact Richard Lewis at (888) 460-2226 or email at press(at)wrnw1(dot)com.