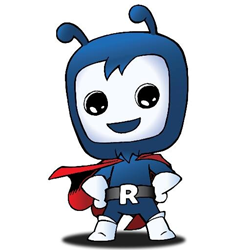 STAN LEE: "We are excited to be partnering with Ranker Comics to bring fresh, new video content to our audience across all our channels".
Los Angeles, CA (PRWEB) September 10, 2014
Ranker.com, the world's number one platform for crowdsourced rankings of everything, is proud to announce the launch of Ranker Comics, an online hub for all things comics and the world's most epic fan wars. The new subsite within Ranker.com will be published in collaboration with TheRealStanLee.com, Stan Lee's World of Heroes, Comikaze Expo, and POW! Entertainment. It will consist of crowdsourced and votable rankings of every aspect of the Comic Book universe, from "Best Marvel Villains" to "15 Crazy Superhero Bitchslaps."
"We are excited to be partnering with Ranker Comics to bring fresh, new video content to our audience across all our channels," said Stan Lee, Chief Creative Officer at POW! Entertainment. "Our fans help fuel our passions and we look forward to engaging with them in new ways on this innovative new hub."
The subsite's content is fully dedicated to giving Comic book fans a real voice on what fuels their passion: Ranker Comics will allow anyone around the world to weigh in on a full range of lists and polls about comic book characters, plots, movies, new book releases, publishers, and comics' impact on pop culture at large. It promises to create a space where comic book geekery can truly flourish. Ranker Comics is being published in collaboration with POW! Entertainment, TheRealStanLee.com, Stan Lee's World of Heroes, Comikaze Expo, and other leaders in the comic book world, to bring even more unique content, especially video, and expert crowdsourced opinions, to the online comics community.
"POW! has been proud to live at the forefront of comic-book culture for years, and we are excited to work with Ranker to create a new home for fans of our work, and the industry as a whole, to engage with and share their love for superheroes and comic-books instantly and in their own unique ways," said Gill Champion, CEO of POW! Entertainment.
Comics fans will find hundreds of unparalled, votable lists, curated jointly by Ranker Comics and TheRealStanLee.com staff, as well as fans themselves. Anyone can become a Ranker Contributor and create votable rankings on Ranker Comics content, as well as vote on all the other users' lists covering any and all aspects of Comic book culture, from "Who Is the Best Batman in Pop Culture History?" to "What Comic Book Villain Has Caused the Most Strife?".
"We're excited to leverage Ranker's massive voting platform to create the world's first and fully open arena for Comic book fans", said Clark Benson, CEO of Ranker. "It's about time we give a voice to the real experts: the fans themselves. We want them to make themselves heard, and we're hoping it's going to get loud in there so that writers, publishers, and movie studios can hear what the fans really care about".
Ranker at large attracts nearly 18 million monthly unique visitors and collects 8 million votes per month on more than 400,000 lists. As such, it is the world's largest opinion graph, gathering deep and unique correlated data on people's tastes. For example, Ranker knows that fans of Spiderman prefer McDonald's Big Mac to any other fast food burger, or that Batman fans think Bill Murray is the greatest actor of all time.
Chief Data Scientist Ravi Iyer explained, "Ranker is doing for opinions about comic books what Yelp did for opinions about restaurants. We're using crowdsourcing algorithms to simplify the Internet's sentiment into simple answers to questions, leveraging the aggregated opinions of millions."
Ranker and its Ranker Comics subsite also showcase demographic data on how Men, Women, various age groups and different geographical regions voted on thousands of lists which can be viewed directly on the lists themselves.
# # #
ABOUT POW! ENTERTAINMENT
POW! Entertainment, Inc. (OTCQB: POWN), a multi-media entertainment company, was founded by noted comic book writer Stan Lee, together with award-winning producer Gill Champion and the late intellectual property specialist Arthur Lieberman. POW!'s principals have extensive backgrounds in the creation and production of original intellectual properties, including some of the most successful entertainment franchises of all time. POW! is utilizing Stan Lee's historical background by perpetuating his legacy while creating and developing all new live-action films, television, digital games, merchandising, licensing and related ancillary markets, all of which contribute to global expansion. POW! partners with third parties and strategic alliances, including studios and networks, in the production and distribution of new POW! character franchises.