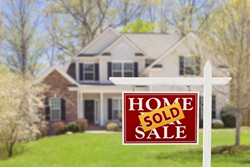 Before closing on a home, conduct a test drive from the property to your job
Chicago, IL (PRWEB) September 09, 2014
The Federal Savings Bank notes that some Americans regret buying their home after they've had some time to reflect on their purchase.
However, unlike a pair of shoes or an expensive flat-screen television, one can't return a house once they've bought it. One can make improvements to make the property feel more like home or, if conditions aren't at all what they were expecting, try to find a new buyer and move. In either case, they'll have to spend time and money again to find to a home they love.
Rather than purchasing home one may later regret, follow these tips to avoid buyers remorse:
Think about your commute
A home that has all the features one wants for an affordable price can soon become a problem if they're driving for an hour in heavy traffic each day to get to work. The same is true if they're not within a reasonable proximity of grocery stores, hospitals and other amenities.
Before closing on a home, conduct a test drive from the property to your job and do so during the normal commute time. If the drive is long, one may not be as fond of the location a few years down the road.
Keep resale value in mind
Growing up, one may have always wanted an in-ground pool. Now that you're looking at homes, your dreams can come true. However, if considering whether that pool will be as valuable to the next buyers - typically, high-maintenance features aren't selling points. When narrowing down your list of properties, focus on amenities that one needs and add value to the house.
Give options a thorough review
When going to an open house, look at every inch of the home. No detail is too small to be ignored, and pictures on the listing are meant to show off the positives of a property. Don't be afraid to open closet doors and give cabinets a once-over.
If considering a new home purchase, there may be several other buyers on the home tour. The agent may move everyone along quickly, so consider scheduling a private tour.
Get a home inspection
Some problems in a home aren't visible to the naked eye. Before signing a contract to buy a home, have the property inspected by a professional. These services can be telling if there is mold, water damage or other issues that may dissuade one from buying.
Contact The Federal Savings Bank, a veteran owned bank, to learn about low cost mortgage services that can help you get a home you'll love for decades.