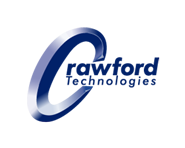 This whitepaper shows those organizations how they can overcome these challenges and maximize the return on their investments.
TORONTO, ON (PRWEB) September 09, 2014
Crawford Technologies today released a whitepaper that is the first of its kind to address output management and document bundling challenges for Enterprise Content Management (ECM) systems. This new whitepaper describes how organizations can overcome the challenges they encounter when assembling packages of documents that need to be shared with customers, regulators and value-chain partners.
"A lot of organizations have invested heavily in ECM technology and have worked diligently to store as many documents as possible into their ECM systems. Many still face issues when it comes to fully utilizing these documents in ways that meet their business requirements," said Ernie Crawford, President of Crawford.
"This whitepaper shows those organizations how they can overcome these challenges and maximize the return on their investments."
Output management capabilities, specifically the need to assemble ad hoc document packages for sharing via print, email, fax and computer disk is something that today causes inefficiencies and errors in organizations from various market segments including insurance, financial, healthcare, government, construction and transportation. This whitepaper demonstrates how CrawfordTech's Riptide® can address these needs and streamline the operations of these organizations.
For more information and to read CrawfordTech's new whitepaper, go to: http://www.crawfordtech.com/ECMoutputwhitepaper.
About Riptide®
Riptide provides the ability to output content from Enterprise Content Management solutions. With Riptide, it's easy to collect and package the content, and then output in standard print and online delivery formats. The solution works with most enterprise ECM repositories and supports office, print and imaging file types. Output is multi-channel so it can be directed to multiple devices, in various formats, and for multiple delivery options – print, online, e-mail, fax, and much more.
Advantages:
1. Output multiple disparate documents in batch or real time.
2. Pull content from different ECM repositories.
3. Distribute in multiple formats and for multiple destinations.
4. Track output delivery by user and job.
5. Eliminate bottlenecks associated with ECM output.
6 .Enables redaction across print streams and document types.
Riptide collects disparate documents from ECM systems and delivers those documents for output in print, fax, e-mail, PDF and more. Users no longer need to open each file in the originating application to output. You can simply select the documents needed within the Riptide GUI – no matter what format or repository – and then with a mouse-click output in multiple formats for multiple destinations. Riptide works with any document type in nearly any ECM system, and with any variety of output formats. In short: Riptide makes it easy to find the documents you need and then output for print, fax, e-mail and more.
The Riptide Redaction Module is a powerful add-on feature to Crawford Technologies' Riptide solution and provides organizations with the ability to redact confidential and sensitive information from documents and information pulled from various Enterprise Content Management repositories and systems. This powerful ECM platform extension is the solution for organizations needing to protect against the release of confidential information in the external and internal distribution of enterprise business documents.
About Crawford Technologies
Crawford Technologies is an award-winning, worldwide leader in print-stream transformation, document re-engineering, workflow, document accessibility and archiving software solutions. For nearly 20 years, Crawford Technologies has continuing to grow and expand their solution offerings in the Enterprise Output Management (EOM), Enterprise Content Management (ECM) and Document Accessibility markets.
Since 1995, Crawford Technologies' award-winning solutions have helped over 1,800 companies around the world reduce costs associated with multi-channel customer communications' by delivering bills, statements and other mission-critical transactional communications to their customers in the format preferred by each customer. This includes print formats for laser and inkjet printers, online formats like PDF, HTML and XML and alternate format documents in Braille, Large Print, PDF/UA, Audio and E-text for visually impaired and print-disabled customers.
With CrawfordTech's range of unique software products and services, our clients simplify, automate and extend document delivery cost effectively - irrespective of current, legacy or future standards in infrastructure or document output. These clients, including four of the top five US banks, four of the top five US insurance companies and four of the world's top five car manufacturers, are realizing high-value results as costs associated with document processes are minimized through automation, new opportunities for savings across critical communications are realized and they react quickly to changes in regulations, policies, business requirements and technical infrastructure.
CrawfordTech's quality software, expert support and transactional document business knowledge help clients to meet operational, service, marketing, legal and compliance requirements and automate the delivery of billions of communications to their customers annually. Simply put, companies look to Crawford Technologies for a platform-independent approach, leading system performance and superior output fidelity. Please visit http://www.crawfordtech.com to find out more about CrawfordTech's clients, people, partners and solutions.
For media and other enquiries please contact the CrawfordTech Press Office:
North America Tel: +1-416-923-0080
UK Tel: +44 (0)20 3239 4724
media(at)crawfordtech(dot)com
http://www.crawfordtech.com