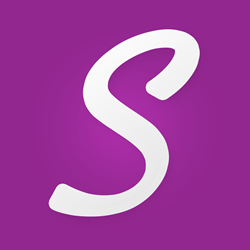 Foodie Alerts notify you when a favorite dish or place is close-at-hand. (Doug Dawirs, COO & Co-Founder, Loudgain)
San Francisco, CA (PRWEB) September 09, 2014
Doug Dawirs, COO & Co-Founder, today announced that the Savor Food App from the developer team at Loudgain LLC is launching in the Startup Alley at TechCrunch Disrupt SF on September 9, 2014.
Key features:
● Dish-based reviews from a growing global network of foodies.
● "Foodie Alerts" notify you when a favorite dish or place is close-at-hand.
● Credible Reviews-almost every Savor post includes a picture so you can see what the user is rating and why.
● "Eat First, Post Later" feature lets you snap a picture, enjoy your meal, and finish your post later.
● "Shake to Search" to discover a favorite place or dish in your vicinity.
● A robust social component so you can stay in touch with fellow foodies.
● Easily share your Savor post to Facebook, Twitter, Pinterest and Instagram.
Savor is different from existing restaurant discovery apps in two important ways. First, it's dish-based instead of place-based. This means Savor can tell you where to go and what to order when you get there. By focusing on the menu instead of the venue, Savor users are less likely to "order badly" which translates into a more satisfying dining experience.
Secondly, Savor's innovative Foodie Alerts feature notifies users when they are near a restaurant they want to try, or when an exceptional version of a favorite dish or drink is close-at-hand.
"I can't tell you the number of times I've traveled somewhere only to later realize I was blocks away from some of the best food in the region. It took us quite a while to develop the proprietary algorithms that trigger these personalized proximity notifications without adversely affecting battery life. We succeeded and now offer this feature every foodie will appreciate," Dawirs says.
When asked why Loudgain developed Savor, Dawirs commented, "I wanted an app that tapped me on the shoulder when I was near outstanding Pistachio Gelato. That morphed into a global network of foodies sharing what they savor to the benefit of everyone. We also noticed that the social sharing of food photography was exploding but to little benefit to potential patrons. I was tired of researching where to eat and wondering what to order. Instead, I wanted to step outside a movie theater and tap my phone to instantly see everything good to eat around me. Savor does that."
According to recent studies, eating out is still incredibly popular in the U.S. The average adult visits a restaurant 4.8 times a week for a total spending on food and drink sales that totals over $600 billion annually. "There are over 75 million leisure U.S. travelers who put their culinary experiences high on their lists of must-haves when they venture on trips, and the trend is similar in many other countries around the world," Dawirs comments.
The virtual press kit with images is located at SavorFoodApp.com/press, and more information about Savor is available at SavorFoodApp.com
Please contact us for interviews with the team and, when you are at Disrupt SF, stop by our booth in Startup Alley.
About Loudgain, LLC
Incorporated in 2013 to develop groundbreaking commercially viable tech solutions with traction, Loudgain, LLC is headquartered in Saratoga, California. Team members include, Anil Bajaj, CTO & Co-Founder, formerly with Apple and Cúram Software; Doug Dawirs, COO & Co-Founder, former recipient of Macworld Editors' Choice Award, MacUser Editors' Choice Award ("Eddy") and two Macworld World Class Awards; Arun Bajaj, CPO & Co-Founder, analyst with Cisco Systems; and Karuna Rohra, Lead Developer with a Masters in Computer Engineering from Cornell. Savor Food is © Loudgain, LLC, all rights reserved. Contact Loudgain LLC at 13611 Wendy Lane, Saratoga, CA 95070-5134, phone +1.714.272.4993, email info(at)loudgain.com, or find us on Twitter, Facebook, or Instagram @SavorFoodApp.
###