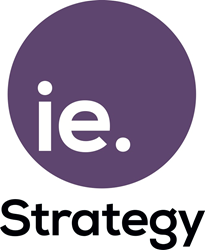 This summit covers key aspects of a strategy professional's role, from the perspective of multiple industries
London (PRWEB UK) 10 September 2014
The Chief Strategy Officer Summit unites the world's key strategy decision makers at some of the biggest companies from around the globe. This year's agenda explores the changing role of the Chief Strategy Officer, corporate strategy, long vs. short-term planning and international growth.
As companies continue to grow, developing an international expansion strategy becomes paramount. Bupa's customers are increasingly looking for global health solutions that fit their lifestyle and global culture. Milena Moutsopoulou, Head of Strategy at the organisation, will share insights into the strategy that continues to drive their business success - expanding the scope of customer segments being targeted. In a globalised world, there is a pressing need to ensure that the right messages are on the radar of the right people at the right time. How do you formulate a strategy that can enable that?
Santander's Saf Ahmed, however, is exploring strategy a little closer to home, with '"Check Mate" in Strategic Management', focusing on the continuation of leadership and delivery within the UK. The Director of Strategy will talk through the selection, creation and execution of the company's growth strategies. Essential for a challenger company, Saf will outline the strategic leadership qualities required for an effective strategy.
"This summit covers key aspects of a strategy professional's role, from the perspective of multiple industries," explains Richard Angus, International Events Director at Innovation Enterprise. "Attendees will have the opportunity to address these and network with some of the world's most influential brands."
The event is essential for anyone working within or leading a strategy team. For a complete list of speakers, agenda and registration details for the Chief Strategy Officer Summit, please visit: http://theinnovationenterprise.com/summits/cso-summit-london-oct-14.
####
About Innovation Enterprise: Innovation Enterprise, a CFO Publishing company is an independent business-to-business multi-channel media brand focused on the information needs of Senior Finance, Operations, Planning, Strategy, Decision Support and Advanced Analytics executives.
Products include IE.Summits, IE.Finance, IE.Analytics, IE.Operations, IE.Strategy, IE.Membership and IE.Insights. Whether it's delivered online, or in person, everything IE produces reflects the company's unshakeable belief in the power of information to spur innovation.