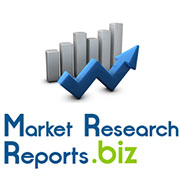 Global And China Gypsum Board Industry Report, 2014-2016
(PRWEB) September 10, 2014
Global gypsum board capacity was 12.2 billion square meters in 2013, up 8% from a year earlier, and North America was still the region with the largest capacity, accounting for 34%. However, Asia saw rapid expansion in gypsum board capacity in recent years, lagging only 2 percentage points behind North America in 2013. And, it is expected that Asia will surpass North America to be the world's largest gypsum board production base.
Browse Full Report with Toc: http://www.marketresearchreports.biz/analysis-details/global-and-china-gypsum-board-industry-report-2014-2016
China's gypsum board output has been growing quickly during 2006-2013, at an average annual growth rate of 20.9%, and reached 2.7 billion square meters in 2013, a year-on-year jump of 27.3%. In 2013, 39.4% of China's total gypsum board output was produced in East China, the largest producing region in the country. Demand for gypsum board in 2013 was 2.57 billion square meters, predominantly contributed by nonresidential public decoration.
Beijing New Building Materials Public Limited Company is the largest gypsum board manufacturer around the world with the capacity of 1.65 billion square meters in 2013, occupying 47% of the Chinese gypsum board market. But most of local Chinese gypsum board producers are generally small in production scale and lack of market competitiveness. The companies that can compete with BNBM include mainly German Knauf, Australian BORAL, French Saint-Gobain and other foreign companies, with the former three companies taking up about 12% of the Chinese gypsum board market in 2013.
Table of Content
1. Overview of Gypsum Products
1.1 Overview of Gypsum Mine and Its Application
1.1.1 Mineral Overview
1.1.2 Grading of Mineral and Application
1.2 Classification of Gypsum Products
2. Development of Global Gypsum Board Industry
2.1 Supply
2.2 Demand
2.3 Development of Gypsum Board Industry in Major Countries
2.3.1 United States
2.3.2 Japan
For Download Full Report with Toc: http://www.marketresearchreports.biz/sample/sample/222979
3. Development of China Gypsum Board Industry
3.1 Gypsum Reserves and Distribution
3.2 Supply and Demand
3.3 Market Landscape
3.3.1 Regional Landscape
3.3.2 Competitive Landscape among Enterprises
3.4 Demand
4. Major Foreign Gypsum Board Companies
4.1 Saint-Gobain
4.1.1 Profile
4.1.2 Operation
4.1.3 Revenue Structure
4.1.4 Gross Margin
4.1.5 Gypsum Board Business
4.1.6 Gypsum Board Business in China
For More Construction Market Research Reports: http://www.marketresearchreports.biz/category/119
About Us
Marketresearchreports.biz is the most comprehensive collection of market research reports. Marketresearchreports.biz services are especially designed to save time and money of our clients. We are a one stop solution for all your research needs, our main offerings are syndicated research reports, custom research, subscription access and consulting services. We serve all sizes and types of companies spanning across various industries.Visit: http://www.marketresearchreports.biz/.