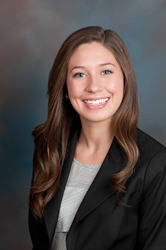 Jess has the drive and will to win that will support our own growth objectives moving forward. (Rob Weinhold, Principal of Fallston Group, LLC)
BEL AIR, Md. (PRWEB) September 09, 2014
Bel Air-based crisis management and communications advisory firm Fallston Group, LLC announced today that Jessica Bieber has joined the firm's expanding team as director of strategic communications and media.
In her new role, Bieber will lead the strategic development and implementation of results-driven public relations and marketing communications plans to enhance the public image and brand recognition of clients across various industries, including construction, banking and financial services, and retail. In addition to her managerial duties of client accounts and the firm's strategic communications team, Bieber will assist with business development activities and other initiatives to achieve Fallston Group's growth objectives.
"We are thrilled to welcome Jess to the Fallston Group team," said Rob Weinhold, Jr., principal of Fallston Group. "Her strategic and creative mind brings added marketing communications value to help our clients achieve their brand messaging and overarching business goals. Jess has the drive and will to win that will support our own growth objectives moving forward."
With four years of professional public relations and marketing communications experience, Bieber has a proven track record of securing media coverage for clients at key news outlets, including WMAR-TV ABC2, WBFF-TV Fox45, The Baltimore Sun, national trade publications and local business journals. In her previous role, Bieber served as the director of public relations and social media for JigSaw Marketing Solutions where she managed client accounts across a wide range of industries, including finance, business services, architecture, construction and nonprofit.
"What attracted me to Fallston Group was the firm's leadership, culture and reputation within the public relations industry," said Bieber. "I am extremely excited to join this dynamic team of professionals."
Bieber is a graduate of Stevenson University where she received her bachelor's degree in business communications. Currently, Bieber resides in Harford County, is a member of the Harford Land Trust and volunteers her time to various nonprofit organizations.
For additional information about Fallston Group, contact Josie Hankey at 410-420-2001 or by email at josie(dot)hankey(at)fallstongroup(dot)com.
About
Fallston Group, LLC is a highly trusted, executive advisory firm focused on building, strengthening and defending reputations. We operate where leadership, strategy and communications intersect. Reputations are both positively and negatively impacted by many variables; and, whether working with clients in a proactive or reactive sense, we engage with velocity and vision while turning adversity into advantage. Fallston Group team members provide a blend of both executive and operational services to help leaders prepare for, navigate through, and recover from issues of adversity and crisis. Many leaders refer to Fallston Group as their "Chief Reputation Officer."