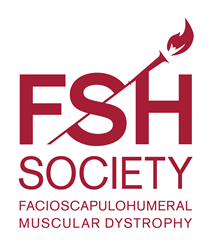 "We are extremely excited to award grants to these new areas of research this year. These studies will add advanced ideas and theories to existing FSHD research," said Daniel Perez, President and CEO of the FSH Society.
Lexington, MASS (PRWEB) September 09, 2014
The FSH Society, a Massachusetts based non-profit that is a world leader in combating facioscapulohumeral dystrophy (FSHD), announced that it has awarded three grants totaling $193,150 to new research projects. Through these studies, the FSH Society's fellowship and grant program aims to gain insights and achieve significant milestones into the research of FSHD, one of the most prevalent types of muscular dystrophy.
A degenerative muscle disease, FSHD causes progressive weakness, usually starting with the face, shoulders and arms, but can affect almost any skeletal muscle. FSHD affects approximately 870,000 people worldwide and between one and two percent of the population carries a genetic trait that places future generations at risk of the disease. Currently, there is no cure or effective treatment.
Research grants most recently awarded by the FSH Society include:
1. Novel role for reduced RNA quality control in FSHD pathogenesis ($116,725 over two years) Sujatha Jagannathan, Ph.D. and Stephen Tapscott, M.D., Ph.D. – Fred Hutchinson Cancer Research Center (Seattle, WA)
FSHD is thought to be caused by the misexpression of a gene called DUX4. The Tapscott Lab recently discovered that DUX4 reduces the efficiency of a cellular pathway called the nonsense mediated RNA decay (NMD), which protects cells by destabilizing hundreds of aberrant RNAs. The first study aims to identify the mechanism by which DUX4 expression reduces NMD efficiency. The second study will determine the contribution of reduced NMD to harm caused to cells by DUX4-induced toxicity and elucidate the downstream mechanisms responsible for this phenomenon. Together, these studies will provide valuable insights to help find novel avenues for therapeutic intervention for FSHD.
2. Bromodomain and extra-terminal (BET) Proteins as Therapeutic Targets in FSHD ($51,425)
Francis M. Sverdrup, Ph.D. – Center for World Health & Medicine, Saint Louis University (St. Louis, MO)
This study will propose a more detailed analysis of the effects of BET inhibition on FSHD myoblasts and myotubes by comprehensive gene expression and functional assays. In addition, the study will assess protection of FSHD muscle cells from DUX4-induced apoptosis during myotube differentiation.
3. FSHD Clinical Trials Network Workshop ($25,000)
Rabi Tawil, M.D. – University of Rochester Medical Center (Rochester, NY)
This workshop scheduled for May 2015 will convene researchers, clinicians, advocacy organizations and regulators seeking to establish an FSHD Clinical Trials Network composed of academic research centers working collaboratively in developing, testing and validating clinical outcome measures and biomarkers. Creating this network will significantly increase the likelihood that promising therapeutic interventions in FSHD come to clinical trials and that those trials will have meaningful outcomes.
"We are extremely excited to award grants to these new areas of research this year. These studies will add advanced ideas and theories to existing FSHD research," said Daniel Perez, President and CEO of the FSH Society. "The grants bring hope to our FSHD community that we will soon find more effective treatments for patients with FSHD."
The FSH Society fellowship program allows research programs to develop, prove successful and ultimately attract funding from large funding sources such as the US National Institutes of Health (NIH) and large private sources.
# # #
About the FSH Society
The FSH Society, founded in 1991 by two FSHD patients, is a world leader in combating muscular dystrophy. The non-profit has provided millions of dollars in seed grants to pioneering research worldwide, creating an international collaborative network of patients and researchers. The FSH Society seeks to serve as a source of information and support for all patients and families with FSHD; act as a driving force in the development of research directed towards treatments and ultimately a cure; and bring support to patients and research for FSHD through effective engagement of governmental and private sector organizations and entities. For six consecutive years, the Society has received the Charity Navigator's four-star rating, the highest distinction held by less than four percent of non-profit organizations in the country. The FSH Society offers a community of support, news and information for FSHD patients and families through its website at http://www.fshsociety.org. For more information about FSHD, please contact the Society at 781-301-6649.
Media Contact:
Rosie Hale
SHIFT Communications
617-779-1893
FSHSociety(at)shiftcomm(dot)com