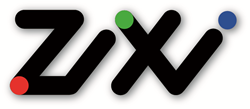 By providing an option for using Zixi Edge points directly in our new Ellipse 3000 encoder and Proview 8100, customers have a great solution for utilizing both Satellite and unmanaged IP networks for contribution and distribution of content" Stated
Waltham, MA (PRWEB) September 11, 2014
Zixi, the industry leader for enabling live broadcast-quality video delivery over public internet and private IP networks, today announced it is working with Harmonic, the worldwide leader in video delivery infrastructure.
Harmonic provides the media infrastructure from production through delivery that enables content producers and service providers to engage and prosper in today's multiscreen video economy. Harmonic is adding Zixi Edge Points (Zixi Feeder and Zixi Receiver) to their Ellipse 3000 contribution encoders and Proview 8100 integrated receiver decoder (IRD) products to further strengthen their position as the production infrastructure leader.
"When you think of video delivery infrastructure, most people in the industry think of Harmonic. We have been looking for the right opportunity to build the Zixi edge point software directly into the Harmonic contribution and distribution products so customers can seamlessly originate and terminate Zixi-protected video streams without needing additional hardware. These new Harmonic offerings provided the perfect vehicle for our collaboration and we look forward to promoting these compelling offerings to target broadcast and service provider clients," stated Yaron Simler, CEO of Zixi.
"Customers want the option of moving video over low-cost IP networks, whether it's for primary or backup applications and we wanted to provide a seamless solution using the proven offering from Zixi. By providing an option for using Zixi Edge points directly in our new Ellipse 3000 encoder and Proview 8100 decoder, customers have a great solution for utilizing both Satellite and unmanaged IP networks for contribution and distribution of content," stated Yaniv Ben-Soussan, Sr. Director, Product Management, Video Processing, at Harmonic.
Zixi can be seamlessly added to any hardware and software platform leveraging the Zixi SDK and API. This enables customers of the rapidly growing Zixi EcoZystem of partners to have a cost effective, proven, and secure method for delivering broadcast quality live content over standard internet connections. The combined solution will be demonstrated at the upcoming IBC2014 show at Zixi booth (Hall 14 Stand C.05) and Harmonic booth (Hall 1 Booth B20).
About Zixi
Zixi is revolutionizing contribution, management, production, distribution and consumption of studio-quality video over the Internet. By enabling broadcast news, live sports, service providers, enterprises and video equipment manufacturers to use unmanaged IP networks like the Internet for reliable content delivery to any device, any time anywhere. Zixi's proven, unique transport software eliminates the problems in transporting video that are inherent in IP networks and delivers video of unprecedented quality with no stutter, packet loss or frame-freeze regardless of network conditions. Customers using Zixi to enhance their users' experiences include NASDAQ OMX, the Ultimate Fighting Championship (UFC), Stryker and News Corp. Zixi is privately held and based in Waltham, MA.
###
Press contacts:
Raymond Thompson
Vice President Product Marketing and Project Management
950 Winter Street
Suite 3102
Waltham, MA 02451
W: 781-890-9690 ext 520
Email: raymond(at)zixi(dot)com
http://www.zixi.com
###