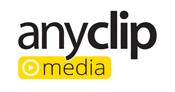 Our new solution provides us with the dynamic, real-time ability to detect whether or not we are in a brand safe, viewable environment,
Jerusalem, Israel (PRWEB) September 10, 2014
AnyClip Media, a leader in digital video distribution and video metadata technology, is excited to announce the launch of its Play Safe Widget, designed to dramatically improve the transparency and brand safety of online video advertising inventory.
AnyClip's digital distribution network serves targeted content and ads to millions of users on hundreds of thousands of websites each month. By utilizing advanced metadata technology, AnyClip allows its smart video players to sense the context of a webpage and serve related content from its extensive library of clips from Hollywood studios, TV networks and digital producers. While this type of advanced distribution has proven to be the best way for advertisers to maximize their campaign dollars and web publishers to capitalize on their inventory, it also presents new brand safety concerns.
Today's launch is a giant leap toward an ad fraud solution. Through the Play Safe Widget, AnyClip will not only provide comprehensive tools for use across their own distribution network, but also provide a path to a better video ecosystem industry-wide.
This first begins with transparency. AnyClip Media understands that brands work vigorously and invest millions of dollars to create the perfect message for their target audience. While ads are often played through several layers of iFrames that protect the content inside, they also block information from the advertiser, possibly making ads appear on unsafe sites. AnyClip's iFrame viewing technology senses the number of iFrames between an ad and the website and uses programmable risk level algorithms to decide if an impression is safe, providing unparalleled transparency for advertisers.
The next brand safety vulnerability is viewability. Through the Safe Play Widget, AnyClip's viewability functions ensure that if a player is not viewable, no ads are served regardless of where the unit appears on the page. This function is essential to guarantee advertisers receive the full value of the inventory they buy.
The Safe Play Widget also analyzes traffic sources in real time to identify suspicious behavior and block non-human traffic, like botnets, from contaminating its inventory. By leveraging third-party technology to create the AnyClip Integrity Scorecard, the company is also able to analyze website content in real time and choose to block, watch or approve the site for advertising.
"As a leader in digital distribution, we take issues of fraud and brand safety very seriously. We are committed to providing our partners the safest platform possible," says Oren Nauman, CEO of AnyClip Media. "The Play Safe Widget is the first in a series of technologies we are planning to release to provide best in class inventory protection."
AnyClip Media plans to utilize its new Play Safe Widget to protect the integrity of its already impressive digital distribution network.
"Our new solution provides us with the dynamic, real-time ability to detect whether or not we are in a brand safe, viewable environment," tells Alex Liverant, CTO of AnyClip Media. "Only then does our network serve premium content and ads. We have a series of systems working together to gather the necessary info and act upon it instantly. This system will be the basis for more development to come."
As digital advertising continues to evolve and grow, AnyClip will also continue to provide innovative solutions to combat ad fraud and network vulnerabilities. The Play Safe Widget is a perfect example of AnyClip Media's commitment to a bright digital advertising future.
ABOUT ANYCLIP MEDIA:
AnyClip Media leverages the power of its proprietary metadata extraction technology and years of expertise to serve audiences contextually relevant digital video for the benefit of world-class media organizations, premium publishers and adept advertisers. Founded in 2008 by Jerusalem Venture Partners and GTI and with offices at the JVP Media Quarter in Jerusalem and in New York, our mission is to heighten viewer engagement across our digital distribution network to provide personalized content and advertising experiences worldwide. http://solutions.anyclip.com @AnyClip