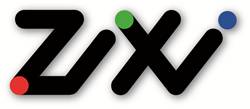 Zixi's technology delivers exceptional error-correction performance on standard IP networks and we are happy to be working with Zixi to integrate their platform into our portable products lineup" Eli Garten, VITEC VP of Product Management
Waltham MA (PRWEB) September 12, 2014
Zixi, the industry leader for enabling live broadcast-quality video over public internet and private IP networks and delivering content to any device, anywhere at any time, today announced a partnership with VITEC, a worldwide provider of innovative digital video products that support end-to-end media solutions. Visit Zixi at IBC Booth 14.C05 in Amsterdam RAI September 12-16 to learn more.
VITEC will be adding the Zixi Feeder and Receiver to their line-up of portable Encoding and Decoding appliances including the MGW Premium, MGW Nano, MGW Nano TOUGH and MGW Pico. VITEC portable appliances feature high-quality H.264 HD and SD compression in various data rates, low delay encoding and decoding, a wide range of video/audio inputs - all packaged in small, rugged enclosures 100% silent with no moving parts. VITEC's Encoder and Decoder line will now be Zixi enabled leveraging the Zixi platform for low cost IP delivery over standard internet connections.
"VITEC MGW portable appliances are used in many applications including Broadcast, Corporate, Medical and Military," said Eli Garten, VITEC VP of Product Management. "Adding Zixi technology to these platforms will give our customers a proven, secure, and reliable way to deliver broadcast quality content over standard internet connections. Zixi's technology delivers exceptional error-correction performance on standard IP networks and we are happy to be working with Zixi to integrate their platform into our portable products lineup."
"We are excited to be adding VITEC to the Zixi EcoZystem of partners. VITEC is a leading innovator when it comes to industry proven encoder and decoder offerings. VITEC adding support for Zixi benefits our combined customers and gives users a wide variety of options for delivering broadcast-quality video supporting a broad range of workflows." Stated Omer Peled, Zixi Product Manager.
Zixi can be seamlessly added to any hardware and software platform leveraging the Zixi SDK and API. This enables customers of the rapidly growing Zixi EcoZystem of partners to have a cost effective, proven, and secure method for delivering live content over standard internet connections.
About Zixi
Zixi is revolutionizing contribution, management, production, distribution and consumption of studio-quality video over the Internet. By enabling broadcast news, live sports, service providers, enterprises and video equipment manufacturers to use unmanaged IP networks like the Internet for reliable content delivery to any device, any time anywhere. Zixi's proven, unique transport software eliminates problems in transporting video that are inherent in IP networks and delivers video of unprecedented quality with no stutter, packet loss or frame-freeze regardless of network conditions. Customers using Zixi to enhance their user's experience include NASDAQ OMX, the Ultimate Fighting Championship (UFC), Stryker and News Corp. Zixi is privately held and based in Waltham, MA.
###
Press Contact:
Raymond Thompson
Vice President Product Marketing and Project Management
950 Winter Street
Suite 3102
Waltham, MA 02451
T: 781-890-9690 ext 520
Email: raymond(at)zixi(dot)com
http://www.zixi.com
About VITEC
VITEC is a worldwide leading provider of innovative digital video products that support end-to-end media solutions for Broadcast, Military, Medical, Education, Enterprise, Telco, Government, Transportation, Sports and Entertainment customers. VITEC's professional-grade video technologies have changed the landscape of how video is processed and delivered around the world and drive many of the major video services in key vertical markets. For more information, visit http://www.vitec.com.
All company and product names used herein may be trademarks and/or registered trademarks of their respective owners. © 2014 VITEC
Press Contact:
Peer Jambor
Marketing and Communications Manager
2200 Century Parkway, NE
Suite 900
Atlanta, GA 30345-3150
T: +1-404-320-0110 x 123
Email: peer(dot)jambor(at)vitec(dot)com
###