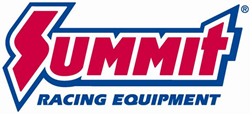 Tallmadge, OH (PRWEB) September 16, 2014
Owners of front-wheel drive cars get all the luck. They can get a set of U.S. Wheel Drift Star or Drift Daytona wheels in one of 10 different color combinations--perfect for that old school look:

Black
Gunmetal
Gold
White
Red
Gunmetal with chrome rim
Black with chrome rim
Red with chrome rim
Gold with chrome rim
White with chrome rim
The durable steel wheels are available in two designs. The Drift Star wheels have the classic five-spoke look, while the Drift Daytonas have 10 D-shaped holes. U.S. Wheel even includes the center cap.
Available Sizes

15 x 7, 15 x 8, 15 x 10
16 x 7, 16 x 8, 16 x 10
17 x 8, 17 x 9 (Drift Daytona only)
Bolt Patterns
4 x 100mm, 4 x 4.5, 5 x 4.5
SEE U.S. WHEEL'S DRIFT STAR AND DRIFT DAYTONA WHEELS AT SUMMIT RACING
Summit Racing Equipment
http://www.SummitRacing.com
1-800-230-3030