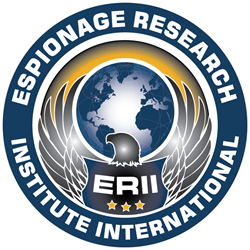 An elite group of active and former, TSCM, Counterespionage & Counterintelligence Professionals
Washington, DC (PRWEB) September 10, 2014
The ERII annual conference provides a forum for ERII members and associates to meet and discuss news and information related to the threats and recent discoveries in the fields of espionage, counterintelligence and information security.
The ERII Conference experience will include presentations by top experts in the fields of Technical Surveillance Countermeasures (TSCM) Counterintelligence/Counterespionage, Cyber Countermeasures, as well as TSCM equipment vendors and more.
This year, our Keynote Speaker will be: Sandra Grimes, Author of "Circle of Treason", A CIA Account of Traitor Aldrich Ames and the Men He Betrayed.
Sandra Grimes is a twenty-six year veteran of the CIA's Clandestine Service, who spent the majority of her career working against the former Soviet Union and Eastern Europe. A signed copy of her book is included in the conference fee.
ERII's 2014 Annual Conference will be held at the Embassy Suites in DC, which is situated between Dupont Circle and Georgetown, in the heart of Washington D.C.
Register for the conference by visiting http://www.ERII.org
Click here for additional conference highlights.