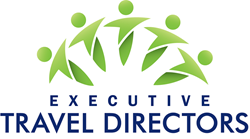 Chicago, IL (PRWEB) September 10, 2014
Executive Travel Directors' onsite meeting support can attest that the workforce in our country is getting younger and younger, based on the attendees they encounter at the meetings and incentive programs they facilitate. By 2025, Millennials will make up 75% of our workforce (Brookings, 2014).
So, it is safe to say there will be more than a handful of attendees born between 1982 and 2003 at your next meeting. Here are a few facts about this impactful, up-and-coming generation you should keep in mind when planning your next meeting:
1. Millennials value team work
This generation works best in groups. Design sessions that encourage group discussion and team collaboration.
2. Millennials feel connected to social causes
Give your program a philanthropic edge. For example, host a silent auction that benefits an appreciated cause.
3. Millennials are more connected than any other generation
Incorporate social media at your event via Twitter Q&As with keynote speakers or a session-specific Instagram hashtag. Don't forget to encourage networking.
4. Millennials are health-conscious
When it comes to planning F&B, heir on the healthier side. Offer fresh, organic options over heavy meals.
Executive Travel Directors (ETD) is a Chicago-based company providing onsite logistical assistance to business meetings, incentive trips, and medical educational sessions. Since 1988, ETD has operated on respect for meeting planners and the success of their programs. ETD hosts a registry of over 2,000 Travel Directors and provides staff to more than 5,000 programs annually. For more information on Executive Travel Directors, please visit us at http://www.traveldirectors.com.