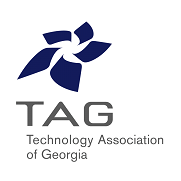 giving our students this type of Health IT exposure really gives them a head start in the healthcare world
Waycross, GA (PRWEB) September 10, 2014
The Technology Association of Georgia (TAG), the state's leading association dedicated to the promotion and economic advancement of Georgia's technology industry, today announced that Georgia Partnership for TeleHealth has been named as a Finalist in the Corporate Outreach category for the 2014 STEM Education Awards.
The Technology Association of Georgia's 3rd STEM Education Awards recognizes schools, programs, and companies for outstanding efforts and achievements in supporting and promoting STEM (Science, Technology, Engineering and Math) Education in Georgia.
To start the 2014-2015 school year, Georgia Partnership for Telehealth (GPT) is partnering with more than 50 schools to integrate telemedicine into their existing health clinics and health occupation classrooms. School-Based Telehealth Centers (SBTC) began in Georgia in 2010 and have quickly become a "normal" way of delivering healthcare to students and teachers. GPT is also proud to be associated with the award winning health occupation program at Ware County High School. Students enrolled in this program gain exposure to and experience with telemedicine. These students benefit from using the GPT network to connect to world renowned health care professionals to learn more about various topics.
Executive Director, Sherrie Williams, says "giving our students this type of Health IT exposure really gives them a head start in the healthcare world. It is rare that a medical student leaves his/her medical program with exposure to telemedicine. Being able to provide this exposure to our high school students is important because their generation will be shaping the healthcare world of the future."
"It is exciting to see the progress we are making with STEM education in Georgia. The increase in nominations each year and the quality of the nominations made it difficult for our judges," said Michael Robertson, Executive Director of TAG Education Collaborative. "Congratulations to the Finalists! Your work engaging these students in STEM will benefit the students you touch for years to come with challenging and exciting careers."
This year's Finalists were chosen in 8 different categories:

Elementary School
Middle School
High School
Post Secondary Outreach
Extracurricular Program
STEM Certified School Outreach
Corporate Outreach
Best STEM Day Activity
Winners in each category will be officially honored at The 3rd Annual STEM Education Awards event held on September 26th at the Savannah International Trade and Convention Center in Savannah, Georgia. The event is presented by TAG, the TAG Education Collaborative (TAG-Ed), a non-profit 501c3 dedicated to advancing STEM education in Georgia, and TAG Savannah.
"STEM occupations will increase in Georgia by more than 22,000 during the current decade," said Tino Mantella, president & CEO of TAG. "The finalists of this year's STEM Education Awards are helping to prepare the tech-ready workforce needed to fill these jobs and we applaud them for standing out as leaders in Georgia's educational community."
For more information about TAG and the 3rd Annual STEM Education Awards or to attend the event, visit http://bit.ly/STEMinfo2014
About Georgia Partnership for TeleHealth
Georgia Partnership for TeleHealth, Inc. is a charitable nonprofit corporation which was formed to promote improvements in healthcare and healthcare facilities in rural and underserved communities by assisting in the establishment of telemedicine programs. GPT is known as the leading agency in Georgia focusing on increasing access to healthcare through innovative use of technology. GPT is one of the entities that belongs to the Global Partnership for TeleHealth. The mission of the Global Partnership for TeleHealth is to deliver worldwide access to healthcare. Our unparalleled success in the United States in applying telehealth programs and services has assisted agencies in providing cost effective, efficient, and high quality healthcare. For more information visit the GPT website at http://www.gatelehealth.org.
About TAG Education Collaborative
TAG Education Collaborative is dedicated to developing science, technology, engineering and math initiatives in Georgia. Through partnerships with statewide STEM programs, TAG-Ed fosters student interest in STEM in order to increase appreciation for the opportunities available through technology careers. TAG-Ed hosts an internship program for high school students, two web-based team challenges for students interested in Health IT and web design, and the Vine Event, an annual fundraiser benefiting STEM education. For additional information, visit TAG Education Collaborative or contact Michael Robertson at (404) 920 –2038 or mrobertson(AT)tagonline(DOT)org.
About The Technology Association of Georgia (TAG)
The Technology Association of Georgia (TAG) is the leading technology industry association in the state, serving more than 24,500 members and hosting over 200 events each year via 6 chapters across the state including Metro Atlanta, Athens, Augusta, Columbus, Macon/Middle Georgia and Savannah . TAG serves as an umbrella organization for 34 industry societies, each of which provides rich content for TAG constituents. TAG's mission is to educate, promote, influence and unite Georgia's technology community to foster an innovative and connected marketplace that stimulates and enhances a tech-based economy. The association provides members with access to networking and educational programs; recognizes and promotes Georgia's technology leaders and companies; and advocates for legislative action that enhances the state's economic climate for technology. For more information visit the TAG website at http://www.tagonline.org or TAG's community website at http://www.TAGthink.com.