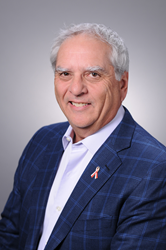 Rockville, MD (PRWEB) September 09, 2014
This September, Dr. Steven N. Rice of Advanced Laser Gum Surgery Institute of Washington honors Self-Improvement Month by making tooth replacement available to those in need. For those seeking replacement of missing teeth in Rockville, MD, dental implants with Dr. Rice boast high success rates. Whether patients are missing a single tooth or many teeth, Dr. Rice can help them improve their health and confidence through the placement of implants.
Rockville, MD dental implants allow patients to enjoy most of the benefits of natural teeth, which is why Dr. Rice often recommends this replacement option. Implants help patients avoid the bone loss that typically occurs following a tooth extraction because they continually stimulate surrounding bone in the same way as that of tooth roots. They also function better than traditional replacement options, such as dentures, for biting, chewing, and talking. Patients appreciate the ease of caring for implants because they require only the same brushing and flossing practices used to clean natural teeth. Those who have put off seeking tooth replacement can use Self-Improvement Month to give themselves the push they need to get the help they deserve.
Though receiving tooth replacement certainly makes a positive aesthetic difference for patients, there are also many important health benefits to consider. Implants are known to improve oral health by both maintaining bone levels and retaining the positions of surrounding teeth. They also help with general health concerns by allowing patients to eat proper diets. Missing teeth make wholesome foods such as crisp fruits and vegetables so difficult to eat, that many patients find themselves avoiding these types of foods. Psychological needs cannot be overlooked, either. It is tragic that there are people who are afraid to smile in public because they are self-conscious about their missing teeth. For those seeking replacement of missing teeth in Rockville, MD, dental implants with Dr. Rice may be the treatment they need to be healthy and happy.
Dr. Rice extends his hope that everyone will take advantage of Self-Improvement Month by finding a way to better his or her situation. Those with missing teeth can receive implants to improve health. Anyone interested in learning more about Dr. Rice or dental implants is encouraged to visit Dr. Rice's website or call his office.
About the Doctor
Advanced Laser Gum Surgery- Institute of Washington is a periodontal practice offering patients personalized dental care in Rockville, Maryland since 1981. Dr. Steven N. Rice received a Doctor of Dental Surgery degree from the University Of Maryland School Of Dentistry. He continued his education as a General Practice Resident in the United States Army, where he was awarded a Medal of Commendation. He studied periodontics at the Medical College of Georgia and was recognized as a Diplomate of the American Board of Periodontology upon completion. Dr. Rice is part of one percent of dental professionals providing the LANAP® FDA cleared laser procedure for gum disease treatment. To learn more about Advanced Laser Gum Surgery Institute of Washington and their dental services, visit their website at http://www.advancedgumsurgery.com and call (240) 747-7355.