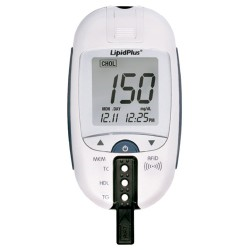 QuickMedical is committed to assisting its customers have access to the best, most affordable medical equipment and medical supplies.
Issaquah, WA (PRWEB) September 16, 2014
QuickMedical, a national leader in the distribution of medical equipment and supplies and a veteran-owned small business has officially launched three new supplier lines for medical professionals-- Jant Pharmacal Corporation, Nipro Medical, and CP Medical Sutures.
QuickMedical is committed to providing its customers the best, most affordable medical equipment and supplies. To better serve its current customers, and in an effort to reach new medical facilities, QuickMedical has recently expanded its product line.
Jant Pharmacal Corporation is the manufacturer of the trusted Accutest brand name of diagnostic medical testing supplies. Accutest diagnostic kits include tests for diagnosis such as mononucleosis and hypothyroidism rapid tests, but also lifestyle management tests such as the Accutest NicAlert Test for nicotine use.
Nipro Medical Corporation is recognized worldwide for affordable syringes, needles, and blood collection devices.
CP Medical Sutures provide QuickMedical with a full line of sutures for use in surgical procedures. Customers for these high quality sutures include plastic surgeons, dermatologists, and cardiologists.
About QuickMedical:
QuickMedical is a vet-owned small business serving the federal government with three FSS contracts. Federal government customers can order any of our 13,643 items on our FSS/GSA contracts directly from QuickMedical Government Sales. QuickMedical also provides medical equipment and medical supplies commercially to hospitals, labs, industry, universities, and home consumers.