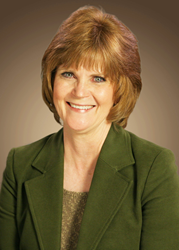 Because we continually evaluate our degree offerings, we added this new master's degree to help educators reach our diverse communities and promote healthy life choices
INDIANAPOLIS, IN (PRWEB) September 10, 2014
American College of Education, a leading provider of online graduate programs for educators, now offers a new master's degree in health and wellness for students seeking an advanced degree in the education profession. "We are excited to add this new degree designed to prepare educators in a variety of health settings," announced Lee Tincher, academic dean of American College of Education.
"A growing need exists for educators to be trained with the ability to promote healthy life choices to their students, communities and local industries," Tincher added. "Educators who pursue this degree will learn to assess their community's health needs, determine program priorities, and create and deliver educational content for the public and private sectors." Teachers who graduate with this new master's degree will be prepared for the Certified Health Education Specialist program.
"Because we continually evaluate our degree offerings, we added this new master's degree to help educators reach our diverse communities and promote healthy life choices," continued Tincher. "Even though our world is getting smaller through technology, the local and regional climate of health issues is constantly changing, and our educators need to be prepared to lead and serve as expert resources for their local areas."
One of the founding principles at American College of Education is to improve the quality of education throughout the world. The college offers Master of Education, Specialist and Doctoral degree programs for teachers and other education professionals in addition to certificates and paths to licensure programs. The college is known for high academic standards, innovative programs and quality student support.
"We are proud to be the first online graduate school for educators that fulfills the promise of earning a quality, online degree on a teacher's budget," commented Shawntel Landry, interim president. American College of Education offers master's degree program tuition for $215 per credit hour. Details on the M.Ed. in Health and Wellness are listed on the college's website under academics. To learn more about the other graduate programs, visit http://www.ace.edu.
About American College of Education
American College of Education delivers affordable, online graduate programs that provide evidence-based content and relevant experiences to improve educators' knowledge, skills and performance. Please find us at our website.