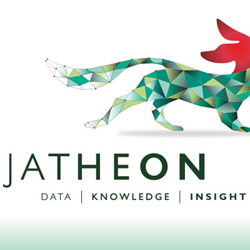 Toronto, Ontario (PRWEB) September 11, 2014
Jatheon Technologies has launched a completely re-architected version of their award-winning email archiving software that continues to build on the Jatheon legacy of providing the fastest, most feature rich email archiving software on the market. The new software release named "ergo" helps companies ensure full regulatory compliance, internal policy management, storage space management, eDiscovery, retention, archiving and retrieval. Ergo in tandem with our recent Enterprise grade cCore hardware release affords customers the ability to accomplish all these tasks 500% faster.
"The 500% improvement in the speed that our new ergo software ingests, searches, archives, recovers and retrieves email information is monumental in our continued pursuit to improve our product offerings across our entire email archiving appliance family," stated Scott Charlton, Vice President, Marketing at Jatheon.
Some of the new features of the ergo software include improved basic and advanced search, a new and intuitive user interface, configurable roles and user permissions, schema-free indexing, horizontally scalable search engine and multiple mailbox search, customizable data analysis reports, system monitoring tools, folder structure synchronization and as always our 24x7 remote monitoring service to ensure a proactive approach to helping customers manage their critical data.
ABOUT JATHEON TECHNOLOGIES
Founded in December 2004, Jatheon Technologies designed the world's first non-intrusive network appliance simplifying email and information archiving, indexing, retrieval and dynamic monitoring of corporate email and messaging data.
The Jatheon email and information archiving appliance allows organizations to meet and exceed the highest standards of regulatory compliance and corporate governance. Jatheon's solutions also enable organizations to effectively manage their federal, industry and corporate compliance commitments including SEC, NASD, NYSE, Sarbanes Oxley, USA Patriot Act, HIPAA and other state regulated legislation requirements.
For more information, please visit us at http://www.jatheon.com.
For media inquiries, please contact:
Scott Charlton, Vice President, Marketing
Jatheon Technologies
647-270-5608
scharlton(at)jatheon(dot)com