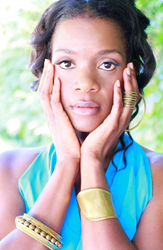 With ten amazing scripts, we could sell them all in the current climate.
Los Angeles, CA (PRWEB) September 09, 2014
Feature film star Kelsey Scott has just joined the star-studded line up at the 12th Annual 168 Film festival, a red carpet awards show designed as an international celebration of faith in film. The event takes place Saturday, September 13, at the Aratani Japanese Theater in Downtown L.A., located at 244 S. San Pedro Street. (Red Carpet, 5:30pm-7pm; Awards Show: 7:30pm-9pm.)
Highlighting the power of story to change culture, the 168 Film Festival showcases the work of worldwide filmmakers competing for top honors and more than $25,000 in cash and prizes. The event is presented annually by 168 Film, an organization founded in 2003 to train and equip filmmakers in the how-to's of making God-honoring films. The talented Scott will take the stage as a Presenter this year.
Before starring opposite Chiwetel Ejiofor as "Anne Northrop" in director Steve McQueen's Academy Award-winning 12 Years A Slave, Scott's credits spanned a wide range of projects, including; True Detective, Grey's Anatomy, House M.D., NCIS, Treme, Army Wives, and The Young and the Restless. On working with McQueen, Scott says: "Up to that point, I don't believe I'd ever felt so trusted as an actor. He has a way of placing the scene into your hands, folding your fingers around it, and stepping back."
This year's festival takes on additional importance as the press declared 2014 as "The Year of Christian Film" following a host of box-office hits that grossed record numbers while dealing with faith-based themes ("God's Not Dead," "Heaven Is For Real," "Son of God," "Noah").
According to 168 Film Founder and Executive Director John David Ware, "We in the media are in the culture-changing business. With ten amazing scripts, we could sell them all in the current climate."
Scott joins an already all-star line-up including four-time Emmy winner Michael Learned (The Waltons); Nathan Kress (iCarly, Into the Storm); this year's Host, comedian Kerri Pomarolli (The Tonight Show, Comedy Central, Lifetime); Vincent Irizarry (All My Children, Heartbreak Ridge, Homeland); twice Emmy nominated actor Max Gail (Barney Miller); Writer, Director Sean McNamara (Soul Surfer); Melissa Biggs (Baywatch, Dreamz: The Movie); Allie McCulloch (Homeland, Finding Amanda); Kim Estes (NCIS, Law & Order: L.A.; The Closer, The Matador, Rake, How I Met Your Mother); Melissa Disney (As Told By Ginger; Superman: Unbound); and Bryan E. Miller (film composer America, American Idol, Dancing With the Stars, Next Top Model, Access Hollywood.)
The "168 Film Festival" is a two-day affair, Sept. 12-13. Special programming for Saturday, September 13, includes "168KIDS!," where kids ages 5-15 are invited to walk the red carpet and mingle with celebrities including Nathan Kress (iCarly), Carmina Garay (React To That), Nay Nay Kirby (Who's Watching the Kids), Noah Dahl (Mr. & Mrs. Smith), Mandalynn Carlson (Machine Gun Preacher), Kiana Lyz Rivera (Immigrant) and Tara-Nicole Azarian (It's Supernatural). The "Pastors & Producers Media Forum," will bring Southern California pastors together with Hollywood leaders to discuss "Capitalizing On The Year of Christian Film," from 3pm-4pm.
For interviews with actors, filmmakers or 168 Film Founder, John David Ware; or to obtain press kits, B-roll, stills or film clips, contact the 168 Film offices at 818-557-8507. For the full schedule or more info, visit http://www.168film.com.