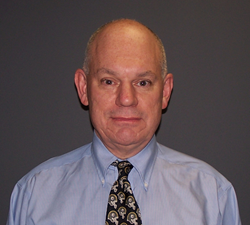 Pittsburgh, PA (PRWEB) September 09, 2014
In an effort to raise awareness of Self-Improvement Month, Dr. Michael Stypula invites all gum disease patients who are in search of a periodontist in Pittsburgh, PA to visit his office to learn more about gentle, effective treatment. Dr. Stypula offers a variety of proven and effective procedures, including a minimally invasive periodontal disease treatment option called the LANAP® laser protocol.
Taking proper care of your mouth is essential for maintaining overall health. Individuals who have untreated dental diseases such as periodontal disease are often at risk for developing additional conditions that can have a great impact on their overall health. Studies show a link between gum disease and cancer, heart disease, and giving birth to babies with low birth weights. To keep the body healthy, it is important to ensure the mouth is healthy as well.
Dr. Stypula is a leading periodontist in Pittsburgh, PA who is qualified to treat dangerous dental conditions such as periodontal disease with the use of a highly advanced laser designed to target disease causing bacteria in the gums with precision. This FDA cleared laser is referred to as the PerioLase® MVP-7™, and it is used in conjunction with the LANAP® protocol to remove diseased gum tissue while minimizing damage to all healthy tissue in the surrounding area. The laser has also been shown to encourage regrowth of the jaw bone, which helps to strengthen the jaw and anchor the teeth in place more efficiently.
By eliminating the need for scalpels, the LANAP® protocol effectively reduces bleeding and other complications that can sometimes accompany traditional gum surgery. The laser also cauterizes the gums after it removes bacteria, and thus eliminates the need for uncomfortable and unattractive sutures. As a result of the minimally invasive nature of the procedure, patients who receive the LANAP® treatment almost always recover from the procedure very quickly and with minimal pain or bleeding.
All dental patients who wish to improve the health of their teeth and body in honor of Self-Improvement Month are urged to have their gum disease symptoms treated by a qualified periodontist in Pittsburgh, PA. Dr. Stypula encourages periodontal disease patients to call his office and find out more about the LANAP® protocol treatment option.
About The Doctor
Dr. Michael Stypula is a periodontist offering patients personalized dental care in Pittsburgh, Pennsylvania. Dr. Michael Stypula graduated from St. Bonaventure University and received a BS in Biology. He then attended Temple University School of Dentistry, where he was awarded his Doctor of Dental Science (D.D.S.) degree. At the University of Pittsburgh, School of Dental Medicine, Dr. Stypula received his training in periodontics and implants and earned his degree of M.D.S. Dr. Stypula is part of one percent of dental professionals providing the LANAP® FDA cleared laser procedure for gum disease treatment. His practice is dedicated to oral health. To learn more about his dental services, please visit http://www.pittsburgh-periodontist.com and call (412) 348-8833.