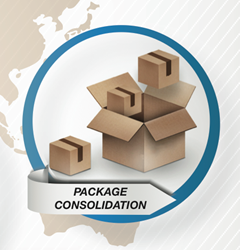 ... packages shipped overseas can be costly...
Austin, TX (PRWEB) September 10, 2014
In the past, people who traveled internationally for work had to depend on friends or family members to collect mail. But having friends open other people's mail can feel invasive, and having messages read over the phone can be time-consuming. Having packages shipped overseas can be costly and Scan Mailboxes now offers package consolidating to help their customers save costs.
Scan Mailboxes allow customers to access all of their correspondence online instantly and privately. Their mail is received at our facility in Austin, Texas, where it is scanned immediately after mail arrives and then uploaded using the newest and most secure technologies. From there, customers can access images of their mail via email or access their secure online account.
Any letters or packages can be processed according to customer's instructions. Mail can be opened to have the contents scanned for them to read. Packages and letters can be forwarded to them anywhere they are. Checks can be deposited to ensure that they have access to their funds. Other items can be stored or shredded and recycled, depending on their preference.
School materials, clothing and other items that a customer orders can be repacked, also known as a package consolidation service, to save cost on shipping overseas. This makes it easier than ever to get the materials, textbooks and other items used abroad. Customers can just order many different supplies shipped to Scan Mailboxes and then the staff will repackage as many items into one box to ship overseas.
Scan Mailboxes look forward to the opportunity to ease some of the complexities involved in spending extended time overseas.
Visit http://www.scanmailboxes.com to learn more!
About Scan Mailboxes Solutions, LLC
Scan Mailboxes is an online postal mail scanning and forwarding service. Scan Mailboxes customers receive their own street mailing address mailbox which accepts mail and packages from US Post Office, FedEx, UPS, and any other courier services. Scan Mailboxes is also a Texas Registered Agent service provider.