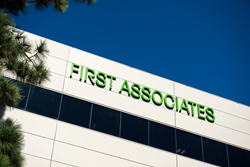 First Associates Loan Servicing is the fastest growing third party consumer loan and lease servicer in the United States
San Diego, CA (PRWEB) September 11, 2014
Sharing his insights and industry knowledge, Larry Chiavaro, Executive Vice President for First Associates Loan Servicing, LLC, will present at the Lending Exchange conference on Sept. 16 in New York City. Chiavaro will headline several scheduled discussions on the topic of Servicing and Backup Servicing for Platforms and Institutional Investors.
"The growth of online lending and the importance of loan servicing are key topics in our industry today, and I look forward to sharing viewpoints on these topics and connecting with others who are passionate about this market," said Chiavaro. "This conference is a wonderful opportunity to share the changes and advances within online lending with industry peers, leaders and experts."
A leader in online lending and loan servicing, Chiavaro offers decades of experience in consumer finance and auto finance and has worked with banks, investment banks, finance companies and credit unions across the country to bolster sales and service.
"We are thrilled to have an industry leader such as Larry to participate in our event," said Tira Grey, director of Lending Exchange. "The purpose of this conference is to gather the pioneers of alternative lending to discuss the latest opportunities in the space. Larry is a perfect match for Lending Exchange."
Dedicated to identifying strategic partnerships, accessing capital, generating leads, creating data efficiencies and addressing regulatory risks, Lending Exchange takes place Sept. 16-17, and will host more than 30 discussions running concurrently in an open floor plan. Key topics include peer to peer, real estate, direct lending, hedge funds and small business lending. Attendees will enjoy the opportunity to pick any four of the discussions they are interested in. Each discussion pod will be hosted by the emerging leaders of alternative lending.
More information on the upcoming event is available at http://www.iirusa.com/lendingexchange/home.xml
With a wealth of industry insights and a focus on loan servicing, Chiavaro has also spoken and participated in panels at a variety of conferences and events across the country, including the Lendit Conference, the Infocast Solar Securitization Conference, the Solar Asset Symposium and the Infocast Distributed Power Summit, among others.
About First Associates Loan Servicing, LLC
Based in San Diego, First Associates Loan Servicing is the fastest growing third party consumer loan and lease servicer in the United States. The company offers a wide range of solutions for many consumer asset classes and consistently receives industry recognition for exceeding high performance standards and providing superior levels of support. First Associates has experienced management and staff, full SSAE 16 II audit, best-in-class IT infrastructure, as well as strong institutional relationships with commercial and investment banks, finance companies, hedge funds and credit unions. First Associates Loan Servicing leads the Peer to Peer industry in providing customized technology and customer service solutions for its partners. For more information, please visit http://www.1stassociates.com.