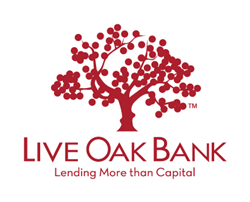 We are so grateful to our friends at Live Oak Bank and A Goodnight Sleepstore for making this happen! A good night's sleep is healing for us all and is especially important for a youth in crisis
Wilmington, NC (PRWEB) September 11, 2014
Live Oak Bank and A Goodnight Sleepstore announced that they are donating 11 new mattresses, box springs and mattress protectors to Open House Emergency Youth Shelter & Residential Services of Coastal Horizons Center, Inc.
Open House Emergency Youth Shelter & Residential Services is a 24-hour, 11-bed facility that is committed to improving the safety and well-being of abused and/or neglected and at-risk youth, ages 6 through 18, who are in need of a safe place to stay. While meeting the basic needs for food, clothing and shelter, Open House encourages youths' personal growth through counseling services, vocational/educational and life skill building activities and recreational activities. All services are confidential and are provided at no cost to the youth or their families.
On average, Open House of Coastal Horizons Center serves about 60 youth each year. For many of these youth, their first night at Open House may be the first time in a long time that they have felt secure enough to sleep through the night. In the safe and stable environment that Open House provides, youth are able to regain a sense of control and address the situation that led to the need for out of home placement or that caused them to feel unsafe.
"Because of generous donations such as this, we are able to continue to offer a safe place and a warm bed for youth who need it the most. We are so grateful to our friends at Live Oak Bank and A Goodnight Sleepstore for making this happen! A good night's sleep is healing for us all and is especially important for a youth in crisis," expressed Brianne Winterton, Clinical Supervisor of Open House.
"When approached about this donation, we had no hesitations in helping such a great cause," commented David Heidenreich, Owner of A Goodnight Sleepstore. "As a father of two, my heart goes out to the youth who seek housing through Coastal Horizons. We are hopeful that the new beds will allow them to sleep soundly and comfortably for many nights to come."
"Live Oak Bank is committed to supporting Coastal Horizons' needs throughout the upcoming year. We are looking to not only provide donations and monetary support, but we want to get our employees involved," stated Lee Williams, Vice-Chairman of Live Oak Bank. "This organization is doing amazing things to help the youth in our community. We are glad to lend a helping hand."
About Open House Emergency Youth Shelter of Coastal Horizons Center, Inc.
Open House Youth Shelter program provides safe emergency shelter and residential services for male and female youth between the ages of 6 and 18 years old who are in need a safe place to live. The program assists with resolving the current crisis that led to the need for out of home placement, and helps youth and families to make a plan for the future. Open House provides: shelter, food, counseling (for youth and families), and referrals to other organizations that can also help. Open House supports and encourages family visitation and interaction when safe and appropriate. Open House is licensed by NC Department of Health and Human Services Division of Social Services as a 9-bed foster care placement facility.
About Live Oak Bank
Live Oak Bank was founded in 2008 to provide small business loans to professionals across the country looking to start or expand their business. Aside from acquisitions and refinancing, Live Oak's lenders specialize in real estate loans and ground up construction projects. The bank originally began lending to veterinarians, and has since expanded not only into other healthcare-related industries, but into specialty areas as well. Having such a keen industry focus and trade specialists on board, enables the bank to offer an exceptional level of service to the client. To learn more about Live Oak Bank, please visit http://www.liveoakbank.com.
Contact:
Laura Petty, Marketing Programs Manager
910.796.1676 office
laura.petty(at)liveoakbank(dot)com
Live Oak Banking Company. Member FDIC. 2014 Live Oak Banking Company. All rights reserved.