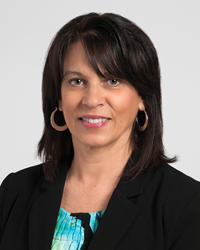 Miami, Fla. (PRWEB) September 11, 2014
North American Title Insurance Co.(NATIC) has added Celeste Wagner as its education and research developer, a new position designed to provide enhanced education opportunities for its independent title agents across the country.
"NATIC is fully committed to support the independent agent, and the best way to do that is to build a team of business 'athletes,'" said Chris Casa, director of marketing and educational programs, NATIC. "Celeste fits that mold, with her unmatched experience in marketing, event management and continuing education. The education experience of our agents will be greatly enhanced as a result of her joining our team."
An experienced marketing, trade show and events coordinator, Wagner has worked for several respected Cleveland-area companies in the medical, manufacturing and hotel industries. She has handled diverse positions including trade show and sales coordinator, project manager, and education coordinator for a multimedia continuing medical education department. Her previous background is in art direction and graphic design, and she also owned a graphics printing company.
"I took this position at NATIC to be able to work for a strong and progressive company, alongside some of the most knowledgeable people in the industry," said Wagner. "Using my experience and expertise in educational events and marketing, I will work to assist NATIC agents to be the best they can be – now and in the future."
A former president of the Chagrin Valley Rotary Club in Chagrin Falls, Ohio, Wagner was awarded the Paul Harris Fellowship of Rotary International to honor her years of service to the organization. She is located at the NATIC office at 7550 Lucerne Drive, Suite 401, Middleburg Heights, Ohio 44130, telephone number (440) 891-6820.
About North American Title Insurance Co. (NATIC)
North American Title Insurance Co. (NATIC) is a seasoned title insurance underwriter, helping title agents to achieve the goal of true business success for over 50 years. NATIC conducts real estate settlement services in 38 states. NATIC earned the reputation as the "underwriter next door," because their decision makers and associates are easy to reach and their processes are quick and straight forward. The NATIC agency application process is fast and transparent for qualified agents. NATIC has a one-hour underwriting response guarantee that is unparalleled in the industry.
NATIC is the largest capitalized company in Peer Group 2, which groups companies with capitalization between $25 million and $100 million as determined by Kroll Bond Rating Agency, Inc. NATIC is ranked 7th by The Performance of the Title Insurance Underwriters© in terms of cash or cash equivalents. North American Title Insurance Co. maintains over $82 million* in cash or invested assets. This represents over 96 percent of the company's assets and is characteristic of the most important attribute to title protection, namely, financial responsibility. *As of 12/31/2013
Demotech, Inc. awarded NATIC a rating of: A' (A Prime) Unsurpassed. A.M Best rated B++ (Good). NATIC is headquartered in Miami, Fla. To learn more, visit http://www.natic.com.