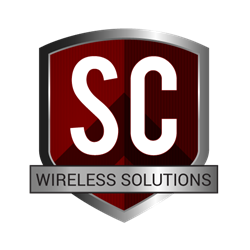 The mobility market is truly an exciting place to be!
Irvine, CA (PRWEB) September 10, 2014
SC Wireless Solutions, a division of Spotswood Consulting, announces today their participation in the CTIA Super Mobility Conference taking place this week in Las Vegas, NV. SC Wireless Solutions is a full service turn-key construction firm providing solutions to the wireless industry, and attendance at Super Mobility Week is part of the company's planned further expansion into the mobility markets. SC Wireless works with notable clients across the US, supporting a wide variety of wireless projects.
Said Derek Spotswood, president and founder; "Super Mobility Week is North America's largest forum for mobile innovation and the most influential mobile marketplace bringing together all the leading authorities on the connected life, and we are delighted to be here. It's a great opportunity for us to meet with current and prospective clients and network with partners and contacts. We are looking forward to meeting with CTIA sponsors, attendees, and exhibitors. In addition, we were recently recognized as one of the fasted growing companies by the Orange County Business Journal, largely due to our work in the mobility markets. The mobility market is truly an exciting place to be. "
About SC Wireless Solutions
Project and program management is the foundation on which SC Wireless is built, allowing true partnerships with each client on every project lifecycle. Each project is begun and ended with established objectives on scheduling, cost, quality, deliverables and reporting. SC Wireless Solutions offers wireless site construction services including construction and installation management as well as commissioning. Wireless site development services include site identification and A & E Services.
SC Wireless is 8(a), MBE, DBE, SBE, and CPUC certified and can partner with your diversity team to deliver business and technology solutions. SC Wireless can provide added value to your organization through your diversity supplier program with our innovative business and technology solutions that can be delivered nationally and globally. We are well versed and experienced in the supplier diversity world, have the necessary documentation, and would love to work with you where you need a certified and qualified minority firm to earn the contract.
For More Information on the subject of this release or how to partner with SC Wireless Solutions, contact:
Rob Mitchell
SC Wireless Director of Operations
617-877-3691