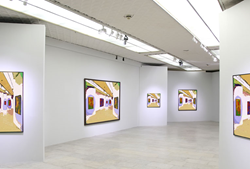 Burbank CA (PRWEB) September 10, 2014
Business Insurance USA, a commercial insurance agency that provides coverage specific to business insurance to numerous industries, today announced general liability and business owners policy insurance for Art Galleries. This coverage is ready to provide Art Gallery protection within twenty separate states.
The art gallery general liability insurance and business owners policy options introduced by Business Insurance USA provide affordable ways for art gallery owners to protect themselves from standard risks that come with operating their business. The combined protection from these insurance policies ensure that art galleries are protected legally and financially when liability issues arise, as well as when their company's physical assets are damaged.
"An art gallery is open to the public and thus open to potential liability risks. Additionally, the investments made into the gallery building itself, and all of the contents housed inside, must be protected against loss risks," emphasized Business Insurance USA's Executive Director Gary Fisher. "General liability is the best way for art galleries to protect themselves against allegations about bodily harm, property damages or advertising injuries. As the gallery expands and matures, a business owners policy is the best choice so that they're also able to protect the company's physical assets."
Business Insurance USA is a California based insurance agency that focuses on offering cost effective and detailed business insurance over a range of professions and industries. Levels of protection include but are not limited to general liability insurance; professional liability, or errors and omissions (E&O); directors and officers (D&O); workers compensation; business owners policies (BOP); and business auto policies.
About Business Insurance USA
Business Insurance USA is a business insurance agency headquartered in southern California, USA. They provide tailored, or customized, commercial insurance protection to numerous industries and professions. Business Insurance USA prides themselves on offering insurance protection offers that mitigate the most common risks for a given industry while staying affordable for the specific company that needs.
Business Insurance USA provides risk coverage for physical injuries, damage to personal property, damage to property rented or leased by the company, personal or reputation injury allegations, medical expense costs, legal expenses and costs and more. They are licensed to provide coverage in twenty states, including Texas, Washington and Arizona.
To learn more about Business Insurance USA, visit http://www.businessinsuranceusa.com