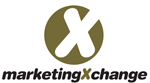 "We like taking a small business like an electrician company's website," said Ryan Parshall, owner at MarketingXchange, "and showing them how to get leads online. We both get excited about it."
Kansas City (PRWEB) September 10, 2014
When Jeremy Tollie, owner of CTC Electrical Service, decided he needed a new website for his Kansas City electrical company, he looked on the Internet to see what other electrical companies were doing right. He liked the design of several he saw and liked the fact that they were showing up at the top of the search results even more. His next move was easy – call the company who put them at the top – a Kansas City digital marketing agency - MarketingXchange - who specializes in lead generating websites.
MarketingXchange built CTC Electrical a brand new website with detailed design, and, of course, boosted CTC's search engine optimization for their services areas, as well as beefed up their social media. They added a customized blog, an updated portfolio, customer testimonials, service videos, and a service request form to help convert more leads into customers. They also customized CTC's Facebook and Google+ pages to make them more search engine friendly and to create a cohesive brand visually across all online channels.
MarketingXchange is a digital marketing agency in Kansas City who specializes in websites for lead generation. They offer both online and offline marketing services including website design, SEO, PPC, social media management, radio, TV, direct mail, video and more. For more information about electrician company websites, visit MarketingXchange.com.