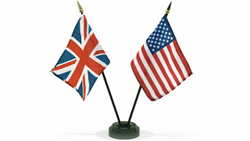 The new owner of Cambridge.com will gain instant credibility within an elite, prestigious, and successful community.
(PRWEB) September 10, 2014
Igloo.com, a leading broker of ultra premium domain names and websites, has been engaged to broker the sale of one of the world's most prestigious online properties, Cambridge.com. This top ranking website is highly searchable, easy to remember, and provides an exciting opportunity for a savvy investor or an existing company.
Cambridge, England is the well-known namesake of Prince William, Duke of Cambridge, and Catherine, Duchess of Cambridge, as well as their son Prince George of Cambridge. Aside from being home to two future kings of England, Cambridge is home to the esteemed Cambridge University, boasting an incredibly distinguished alumni list including 361 multi-millionaires, 14 British Prime Ministers, and 85 Nobel Prize winners.
UK's "Cambridge Cluster" has over 1,500 high-tech companies, more than 54,000 employees, and a combined annual revenue of over 12 Billion British Pounds, equivalent to $19 Billion USD.
Cambridge, Massachusetts is probably most well known as the home to both the esteemed Harvard University, the oldest institution of higher education in the United States, and the world-renowned Massachusetts Institute of Technology (MIT). Of interest to note is that Cambridge University, Harvard and MIT are all consistently ranked in the top ten Universities Worldwide; each attracting elite students from every corner of the world.
Cambridge, Massachusetts has been quoted as being "one of the hottest submarkets in the country" thanks in part to significant investment from both biotech and pharmaceutical industries. Cambridge, MA has recently enjoyed explosive growth in the commercial real estate market and has two million additional square feet of space currently in development.
In a recent business report entitled, "The Next Silicon Alley", Antonio Regaldo reported that "There is a spot in Cambridge, Massachusetts, that is home to what may be the world's densest concentration of startup companies with the founders of more than 450 startups crowed into nine floors," Cambridge is home to leading employers such as Genzyme, BioGen, Pfizer, Forrester Research, and GoDaddy to name just a few.
"The new owner of Cambridge.com will gain instant credibility within an elite, prestigious, and successful community," said Tessa Holcomb, CEO of Igloo.com. "Given proper execution and utilization of the asset's full potential, Cambridge.com's new owner will realize significant rewards. It's not often that a domain name of this caliber becomes available for sale and Igloo is excited about the opportunity to be chosen as the exclusive broker for Cambridge.com."
"Cambridge.com is exceptional in that it represents not just one, but two of the highest profile educational centers worldwide," says Doug Tanger, the current owner of Cambridge.com. "This particular property requires the experience of an advanced brokerage team. We wanted representation that would be vigilant in reaching interested parties on both sides of the Atlantic Ocean. We believe that the team at Igloo.com is an ideal fit to work with us at Cambridge.com."
For additional information about Cambridge.com or to present a confidential offer, please contact Tessa Holcomb directly at +1 508 689 9569 ext 601 or via email at Tessa(atIgloo(dot)com.
About Igloo.com Limited
Igloo.com assists both businesses and domain owners in the overall planning and execution of their domain strategy. We specialize in domain acquisitions, branding needs, and sales for our clients and help companies stake their claim online, rebrand, or simply acquire descriptive domain names to help set them apart from their competition. With over $100 million in domain and website transactions behind us, Igloo's results oriented team is unparalleled in experience, knowledge and most importantly, results.